Respiratory Circuits
Respiration Circuits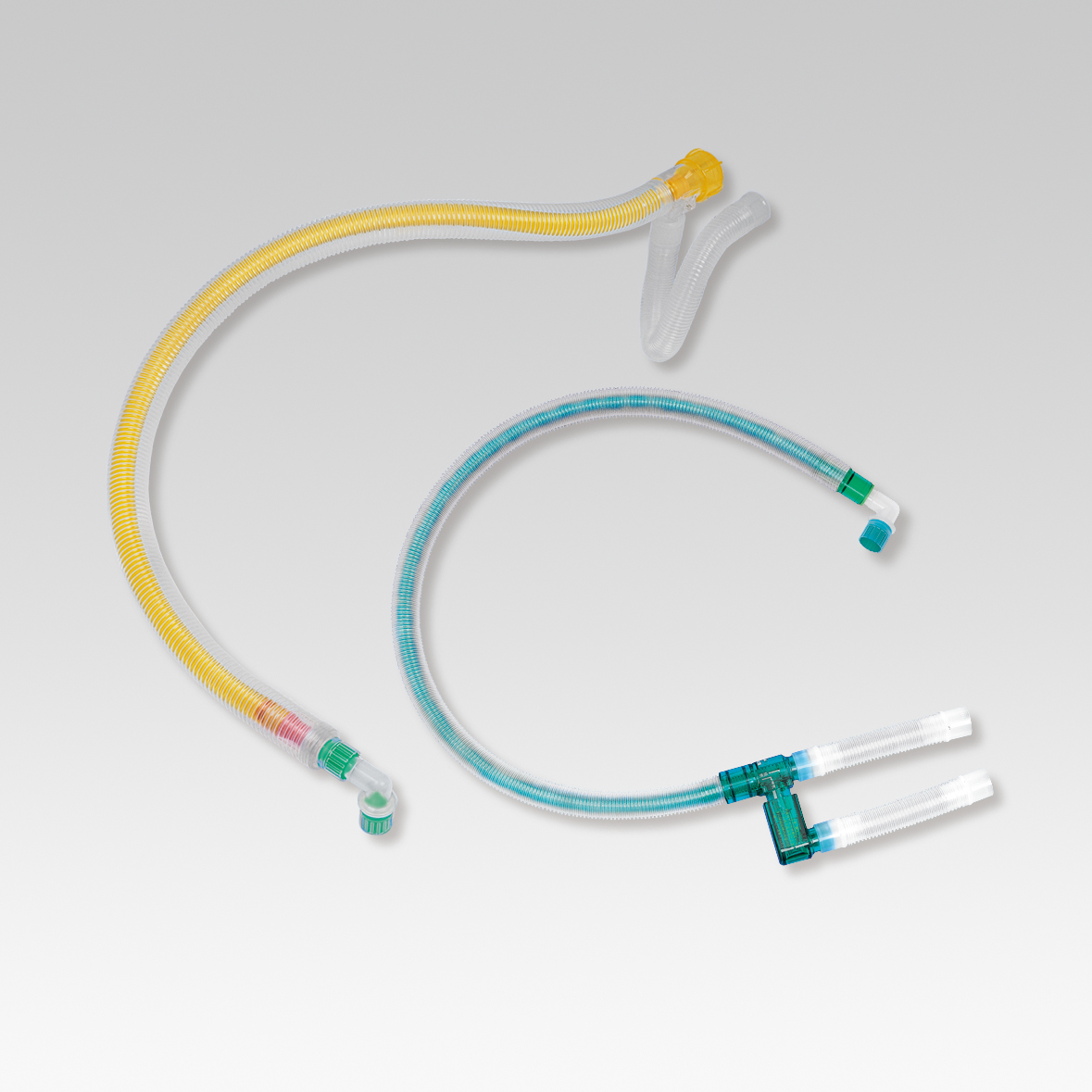 F Circuit Plus Set
It can be used as an anesthesia circuit in operating rooms and as a breathing circuit for ventilator in ICUs and wards. The inner tube and the outer tube can be separated, enabling leak testing of the inner tube before use.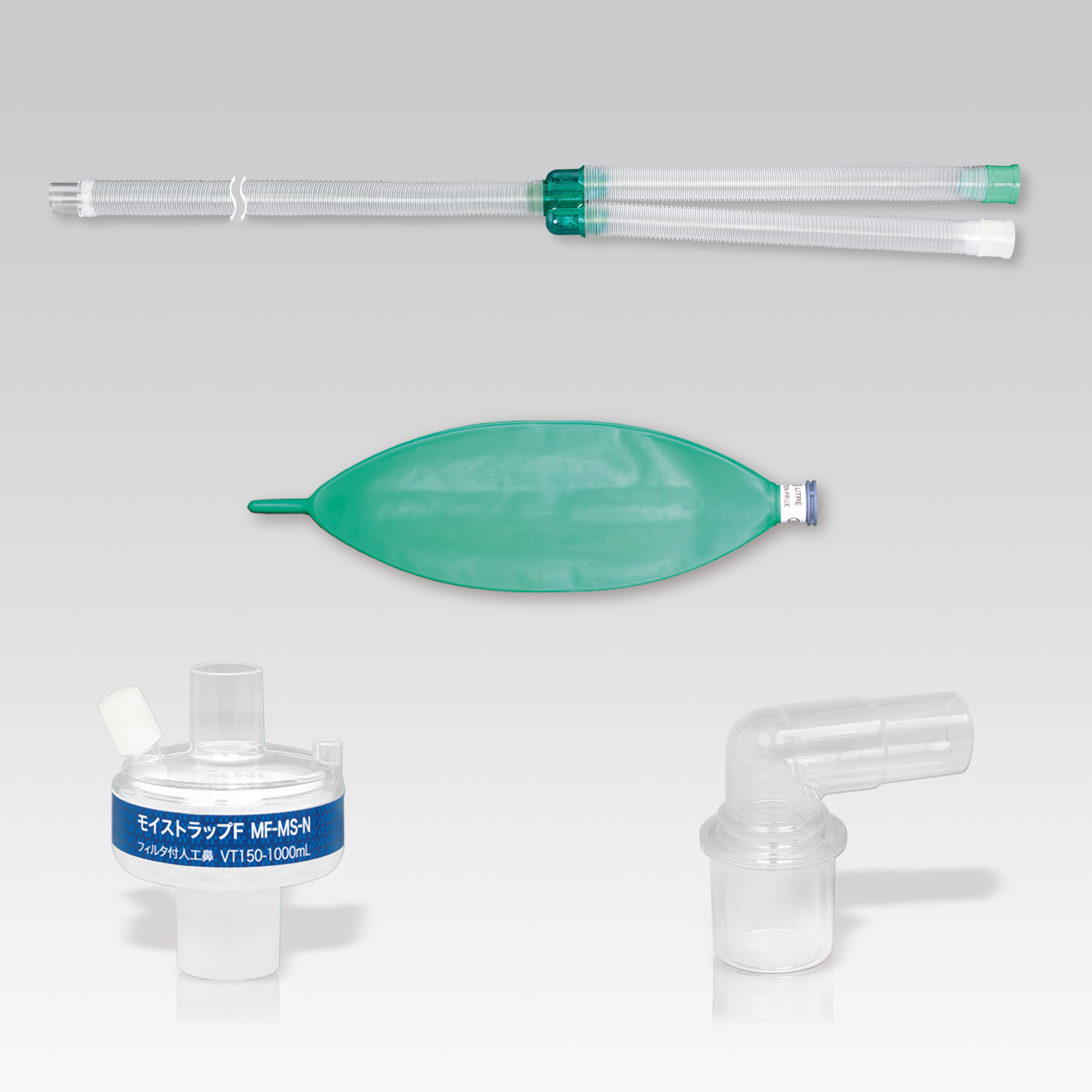 MERA Breathing Circuit Set
Related consumables that is required during general anesthesia are packaged in one bag. It offers cost and time-saving, and certainty of assembly.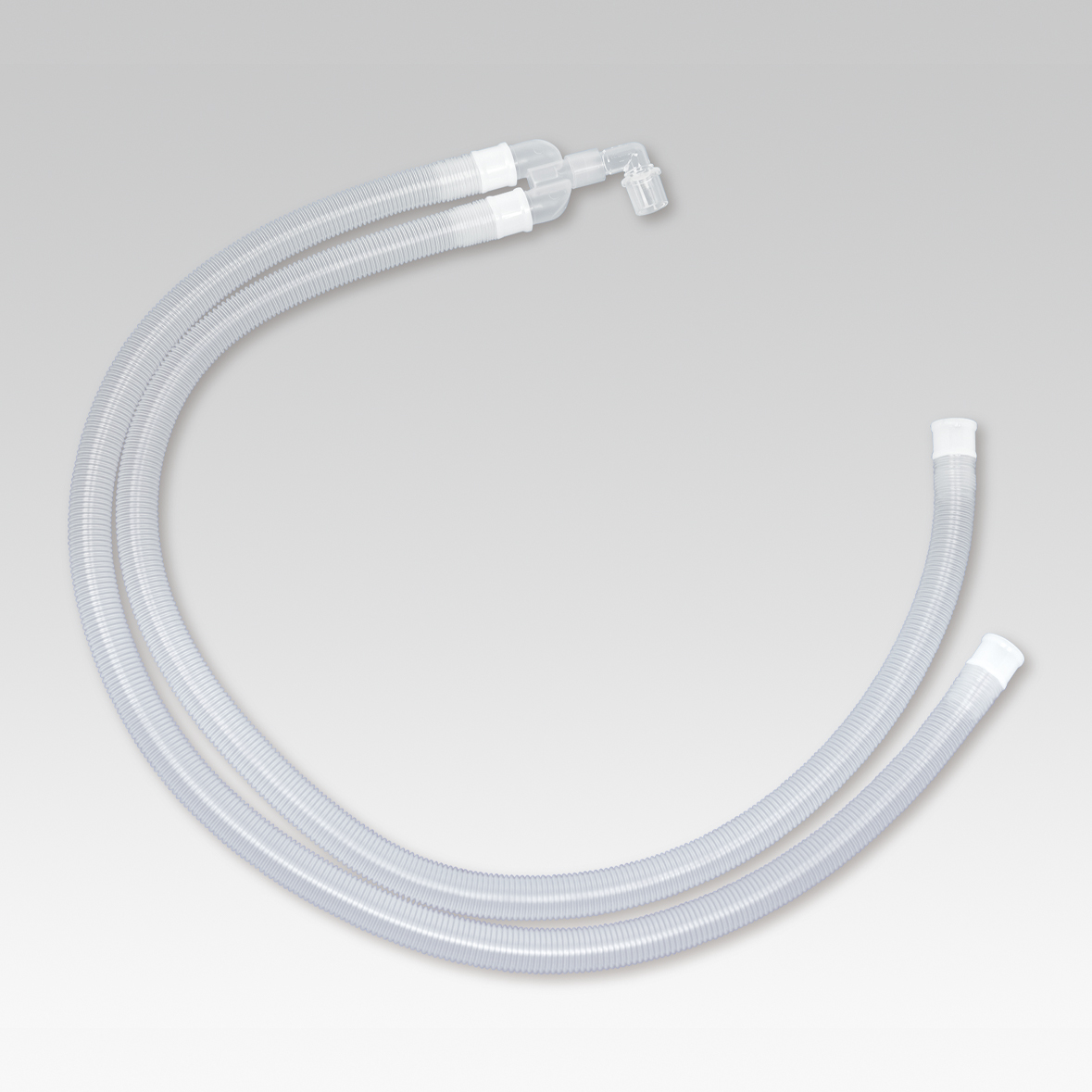 Select Y Respiration Circuit
The Y piece of the patient's mouth, the inlet line and the outlet line can be connected/detached (22 mm taper connection). Users can select from three types of elbow connectors: standard (clear), connecting port (clear) and geared swivel (white).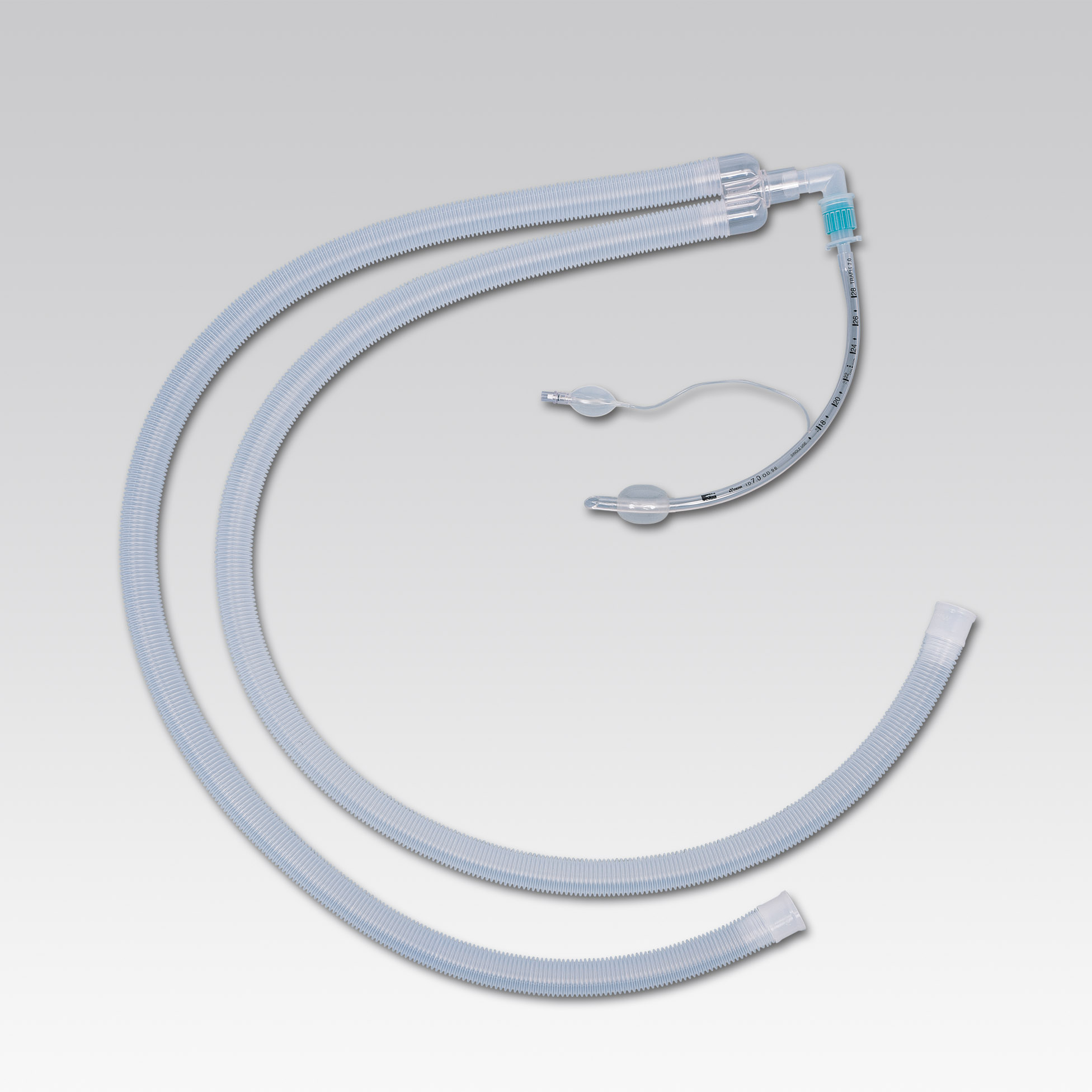 Parallel Y Respiration Circuit
Parallel Y breathing circuit is both easy to use and economical. It uses MERA's patented world's first GS (Geared Swivel) connector, which prevents torsional resistance of the circuit. There is a rich lineup according to the usage situation.
F Circuit & F Circuit Light
It is a breathing circuit for anesthesia with a double lumen structure. Due to its small dead space, it can be used widely from newborns to adults. In particular, the F circuit light is a breathing circuit that pursues "light cost, light weight, and lightness."