Anesthesia and Related Products
Anesthesia Machines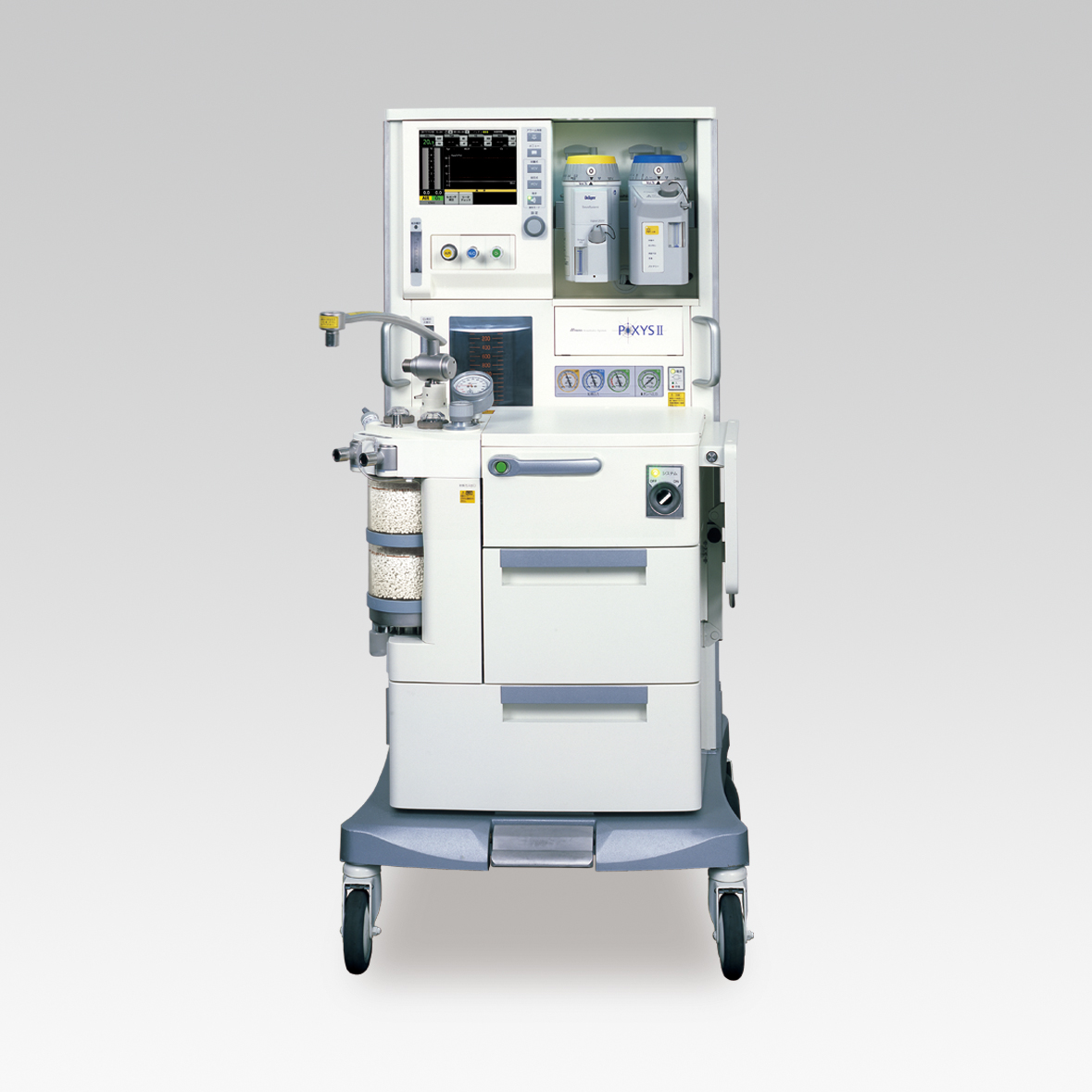 MERA Inhalation Anesthesia System PIXYSII
PIXYS is an excellent anesthesia system that has been produced in Japan based on opinions from Japanese anesthesiologists. Its smart design has been achieved by embedding the absorber, bellows and control part into the unit housing. This standard machine has user-friendly features such as the control part with a color LCD, which is easily visible. The main ventilation modes include VCV (volume control ventilation) and PCV (pressure control ventilation). Two vaporizers can be installed on PIXYS. Optionally, it can be equipped with HFJV units and gas sensors.
MERA Inhalation Anesthesia System Kochab
Kochab is the simple and compact anesthesia machine equipped with basic functions. If you mount Kohcab on the special caster trestle, it becomes easier to operate. Kochab can be chosen as the model with or without MERA Ventilator "Minoris".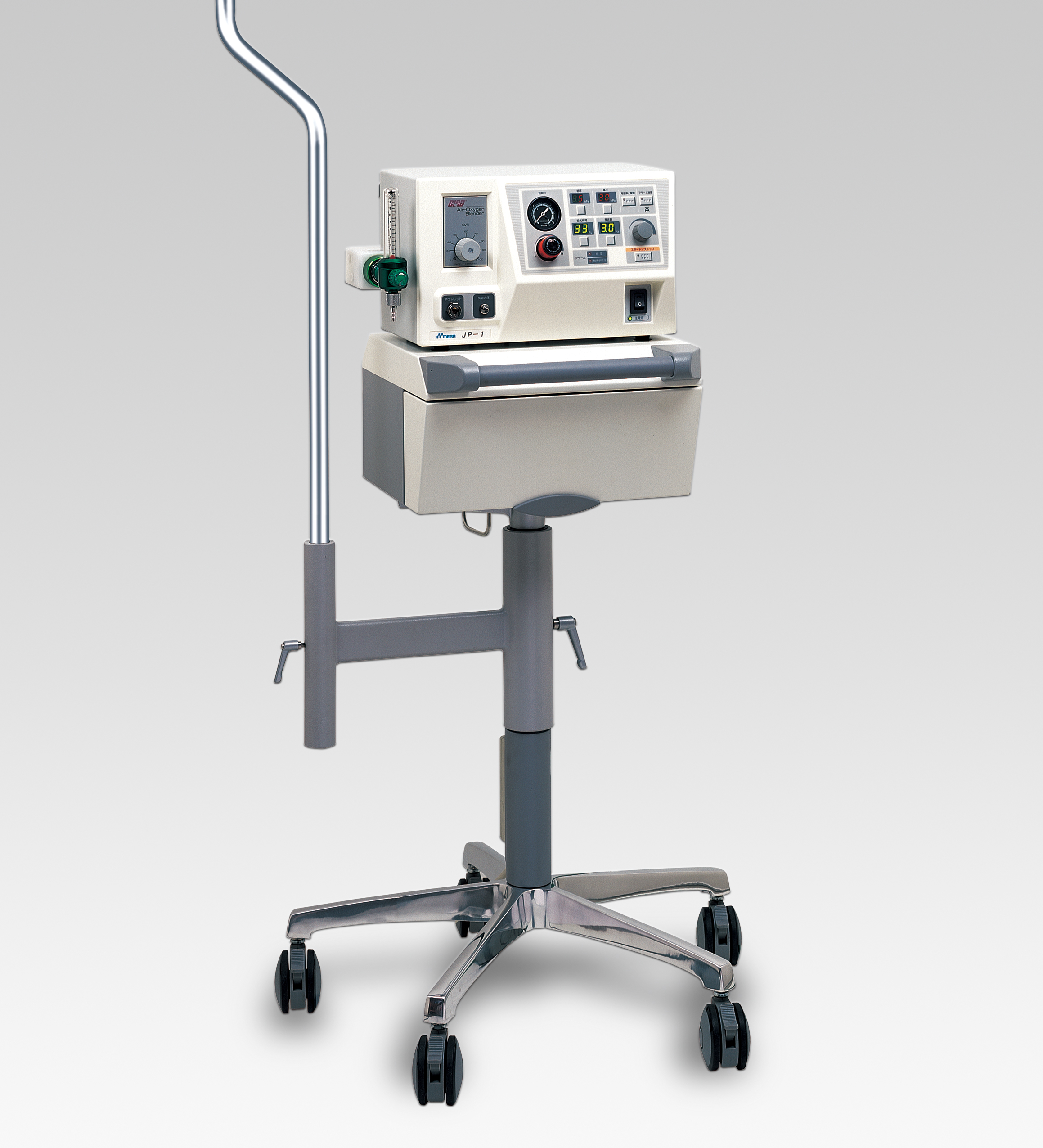 MERA High Frequency Jet Ventilator JP-1
JP-1 is the only high-frequency jet ventilator developed in Japan. This system can be very useful for differential lung ventilation and tracheoplasty. Its tidal volume is under that of dead space, and the high-frequency ventilation (100 times/min or more) reduces burden on the lungs.
Respiratory Circuits
Respiration Circuits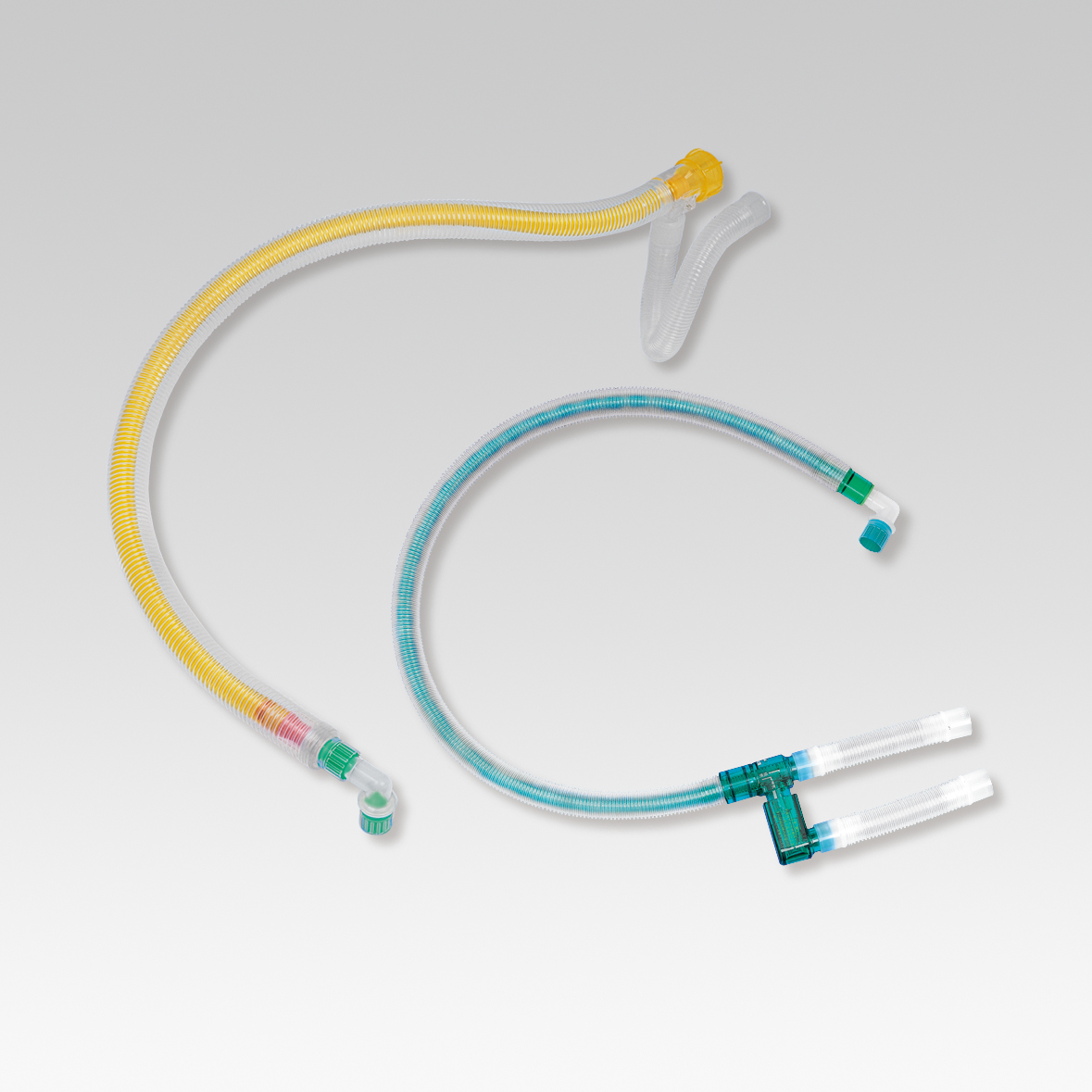 F Circuit Plus Set
It can be used as an anesthesia circuit in operating rooms and as a breathing circuit for ventilator in ICUs and wards. The inner tube and the outer tube can be separated, enabling leak testing of the inner tube before use.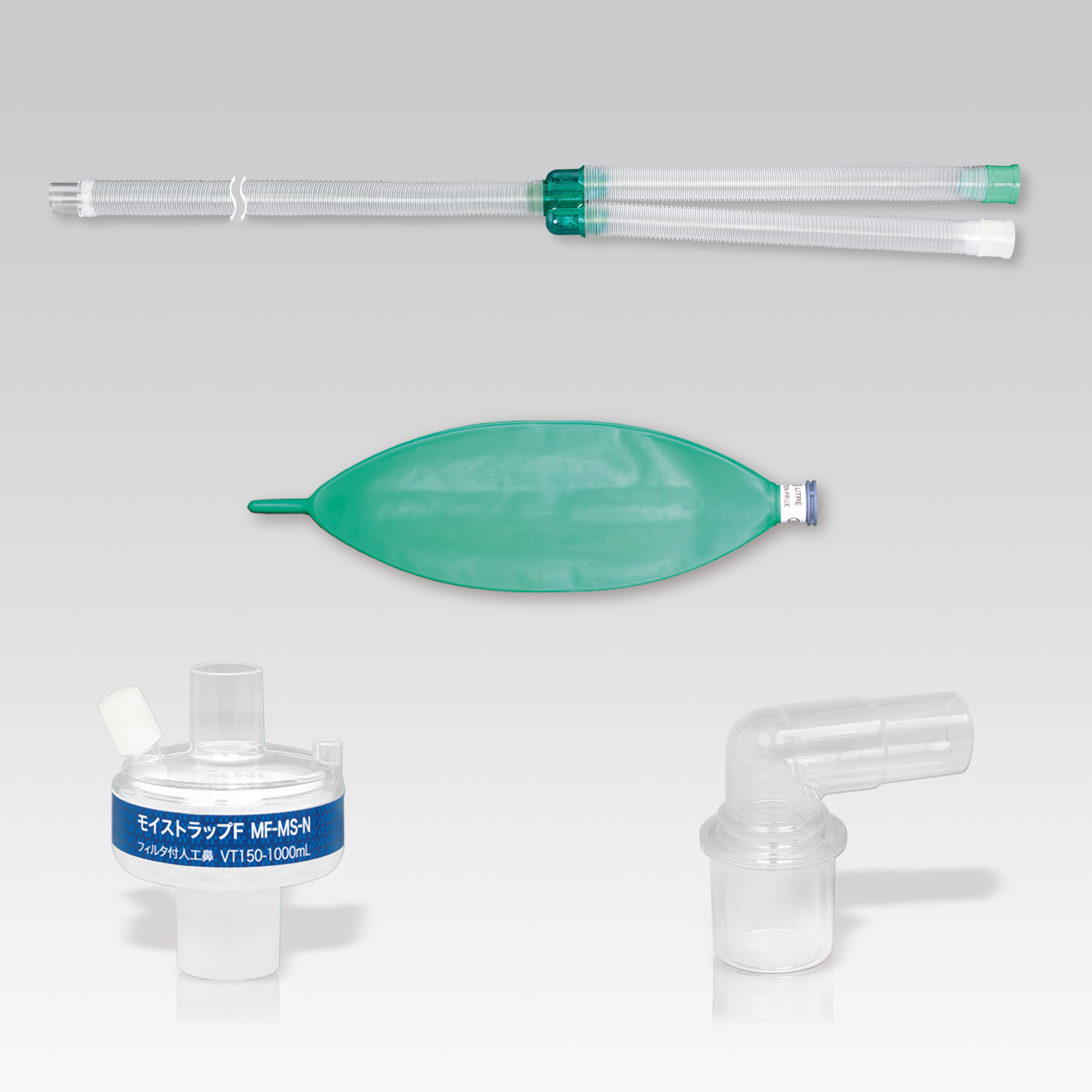 MERA Breathing Circuit Set
Related consumables that is required during general anesthesia are packaged in one bag. It offers cost and time-saving, and certainty of assembly.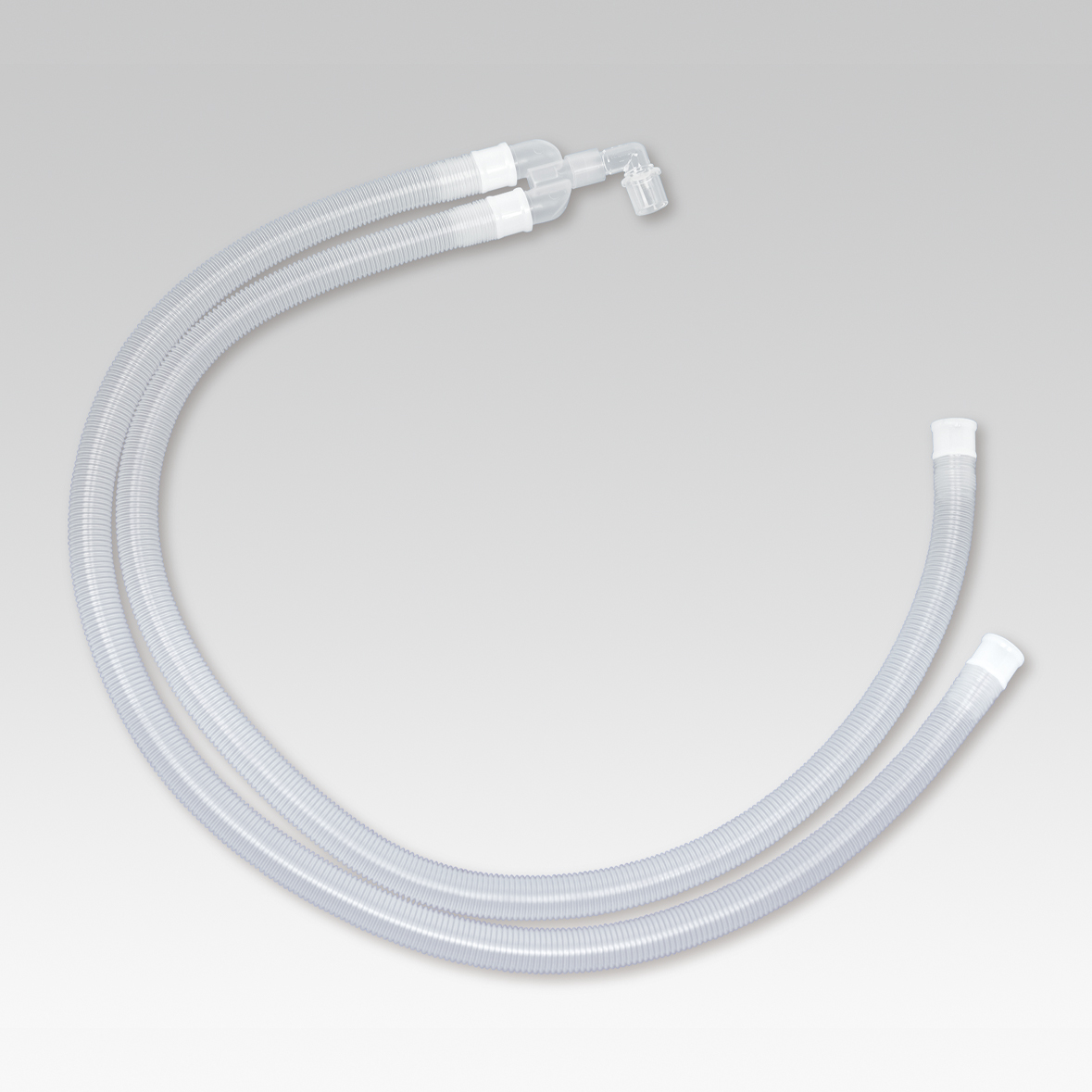 Select Y Respiration Circuit
The Y piece of the patient's mouth, the inlet line and the outlet line can be connected/detached (22 mm taper connection). Users can select from three types of elbow connectors: standard (clear), connecting port (clear) and geared swivel (white).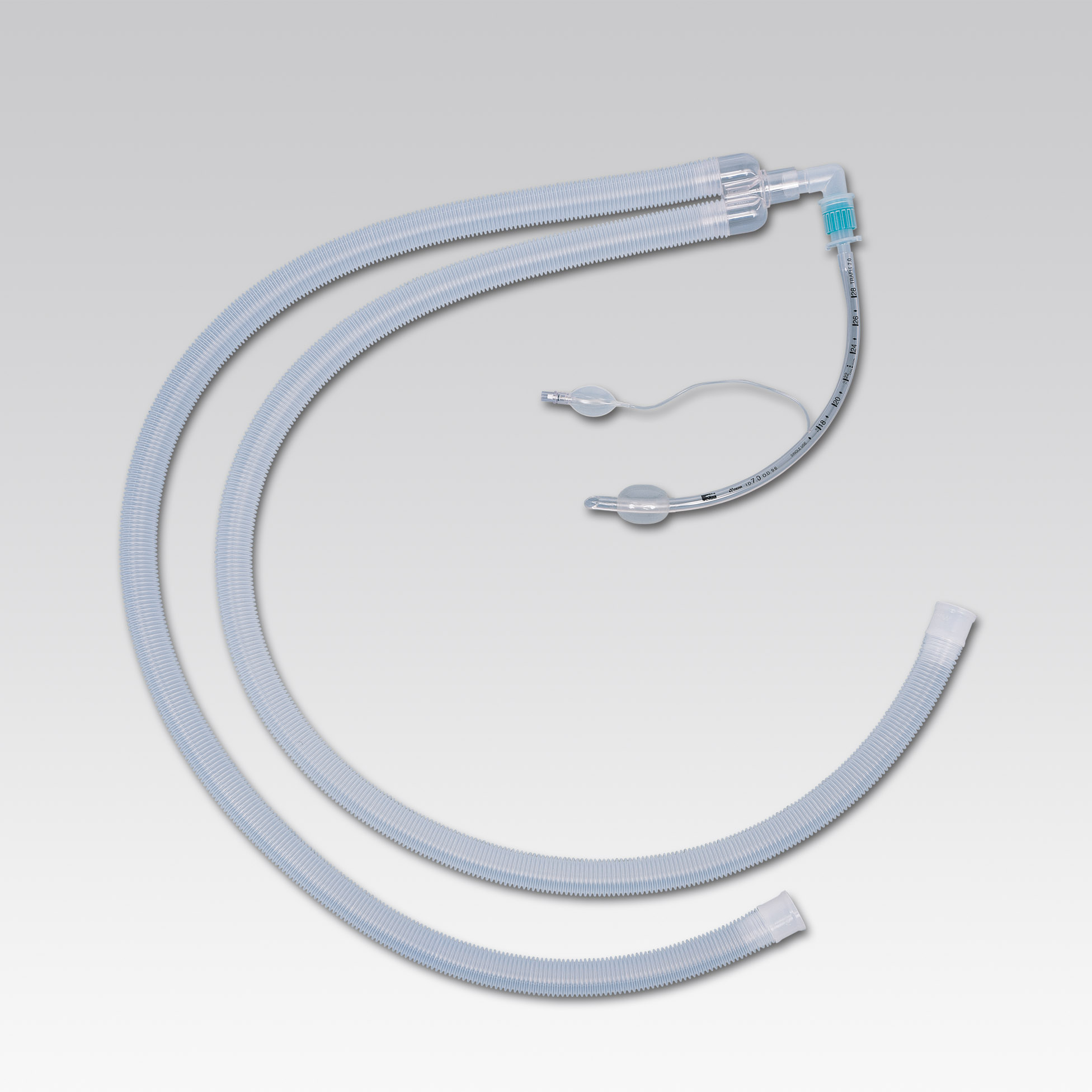 Parallel Y Respiration Circuit
Parallel Y breathing circuit is both easy to use and economical. It uses MERA's patented world's first GS (Geared Swivel) connector, which prevents torsional resistance of the circuit. There is a rich lineup according to the usage situation.
F Circuit & F Circuit Light
It is a breathing circuit for anesthesia with a double lumen structure. Due to its small dead space, it can be used widely from newborns to adults. In particular, the F circuit light is a breathing circuit that pursues "light cost, light weight, and lightness."
Heat and Moist Exchanger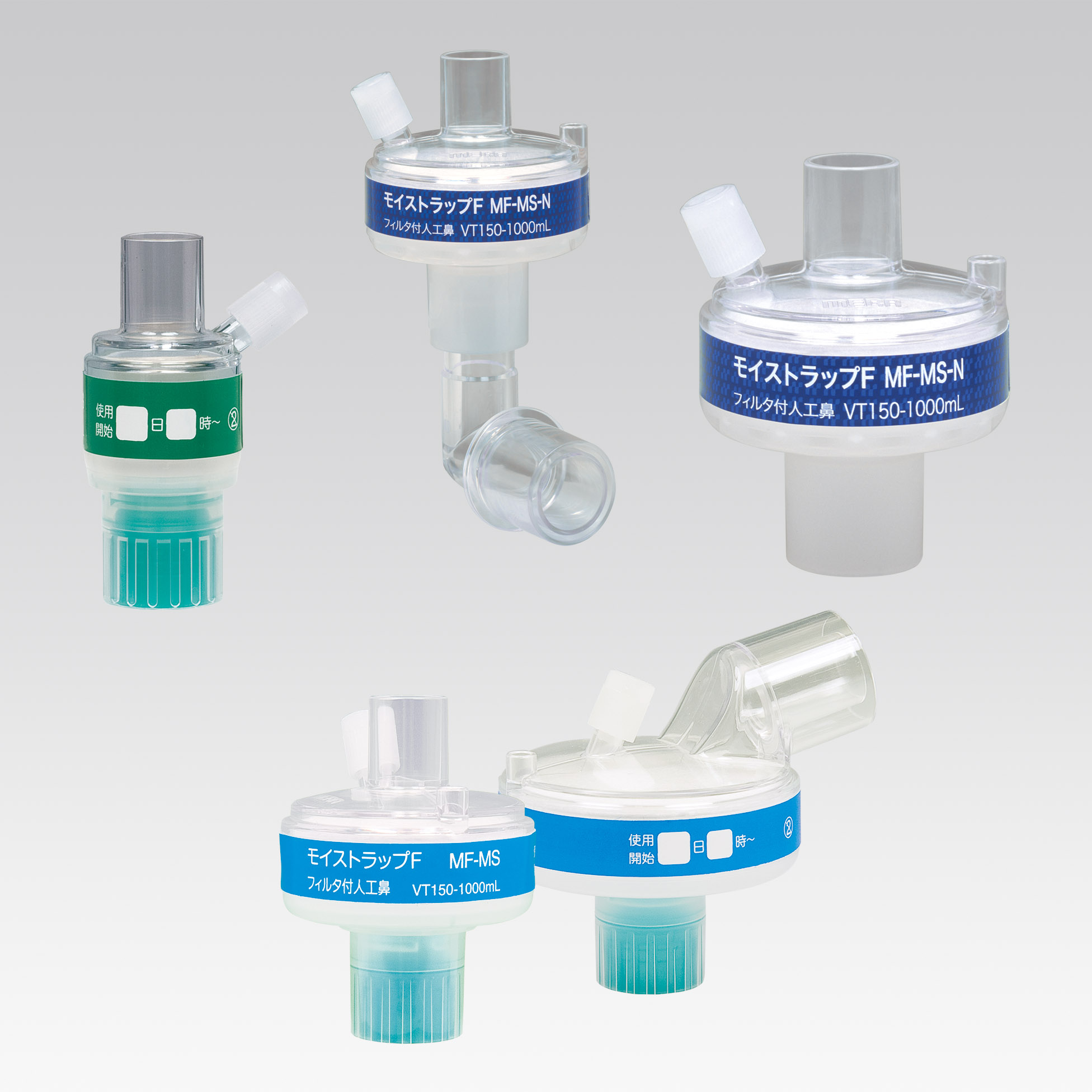 Moistrap Series
Moistrap F is intended to be used for heating and humidifying air during anesthesia and respiration. With the world's first built-in geared swivel connector, it prevents torsional resistance of the circuit.
Artificial Airway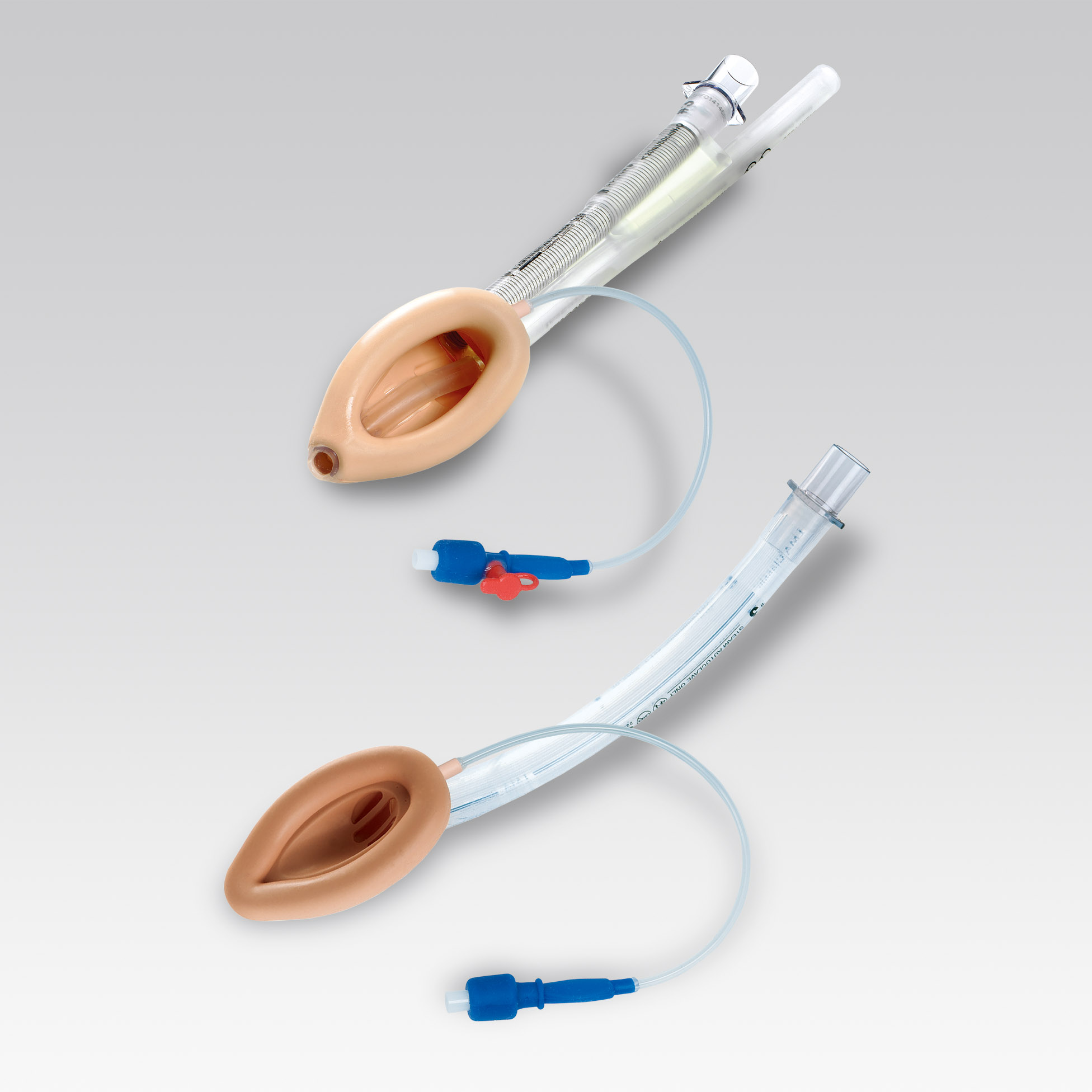 LMA
Reusable Laryngeal Mask is available two type, Classic and ProSeal which has drainage tube for regurgitated fluid.
Laryngoscope for intubation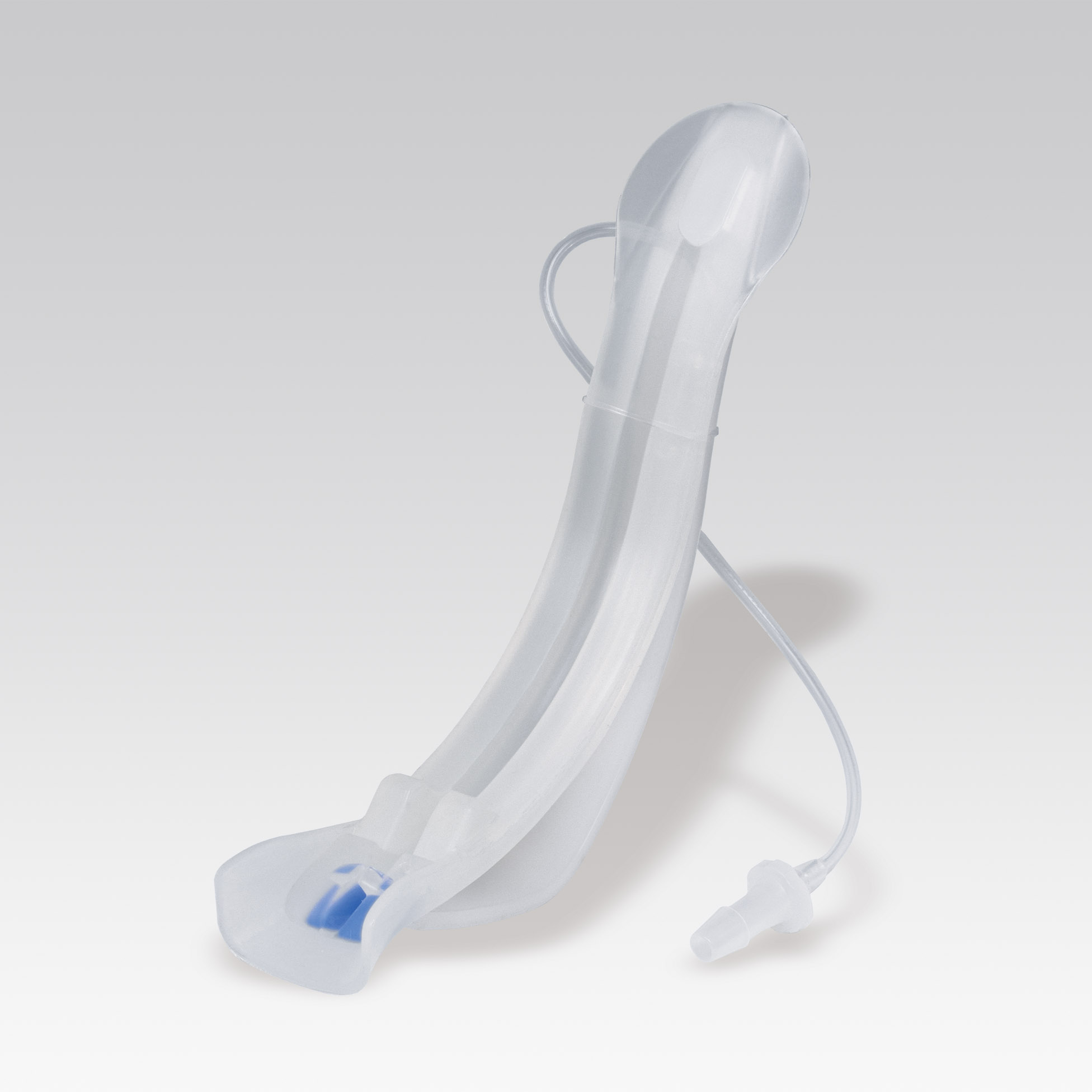 DamsTuLip-i
Dams TuLip-i is a flexible silicone support device for oral fiber intubation with suction tube for fluid and saliva which obstruct the view. It can be used for Fiber outer diameter is 5 mm or less, and is not sterilized, single-use product.
Tracheal tube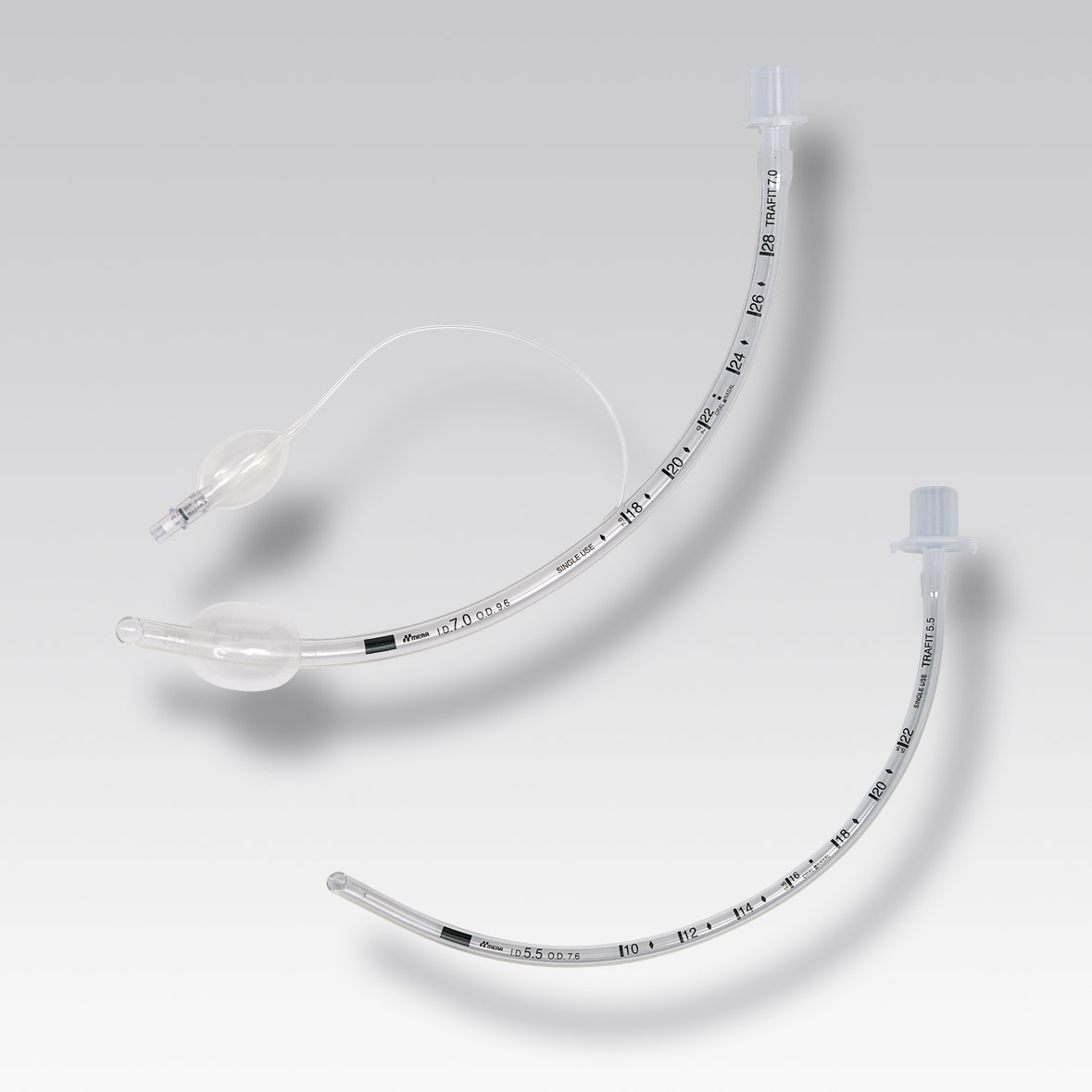 Trafit Series
This is for maintenance of the airway during general anesthesia and mechanical ventilation by inserting into the trachea through the mouth or nasal. To accommodate a variety of patients, variety of sizes are available with cuff or no cuff.