Tracheostomy-Related Products
Tracheostomy Tube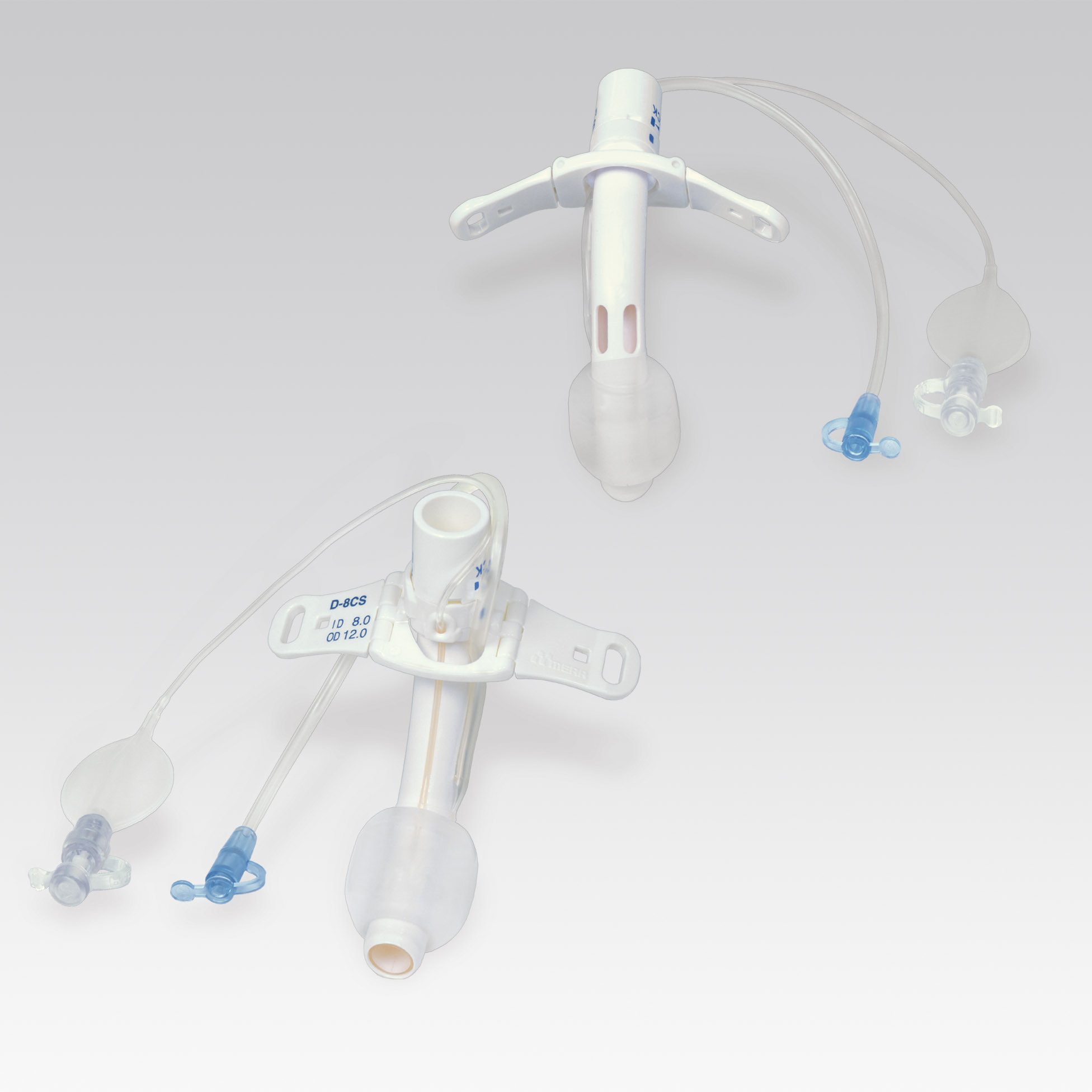 Mera Sofit (tracheotomy tube)
A double-tube tracheotomy tube that combines an inner cannula and an outer cannula. Due to the double structure, this is intended for patients whose inside the cannula often occlude with secretions. It can also be placed for a long term by replacing the internal cannula.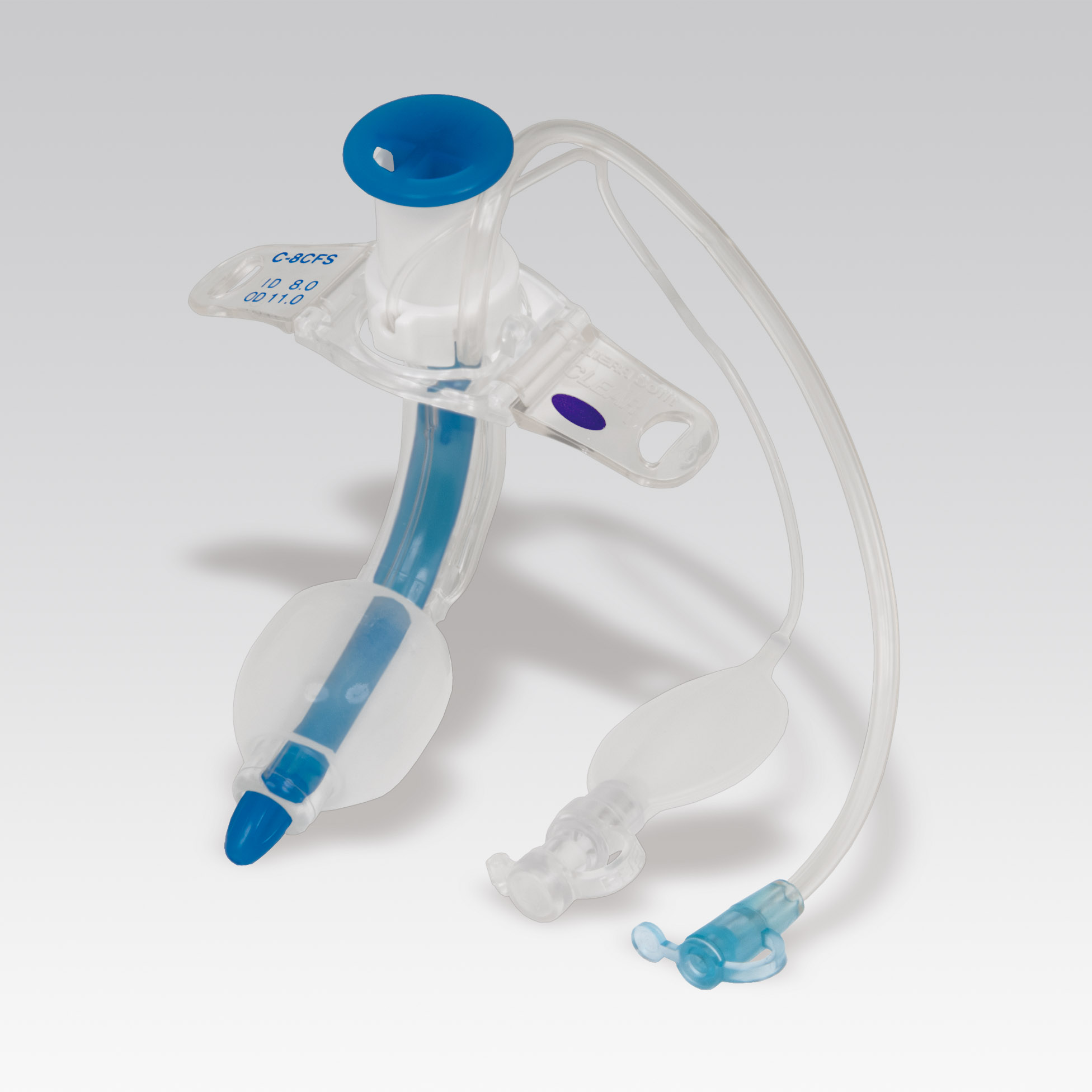 Mera Sofit Clear
A single-tube tracheostomy tube with wide range of types that can be used for patients with various symptoms from the acute to the chronic stage.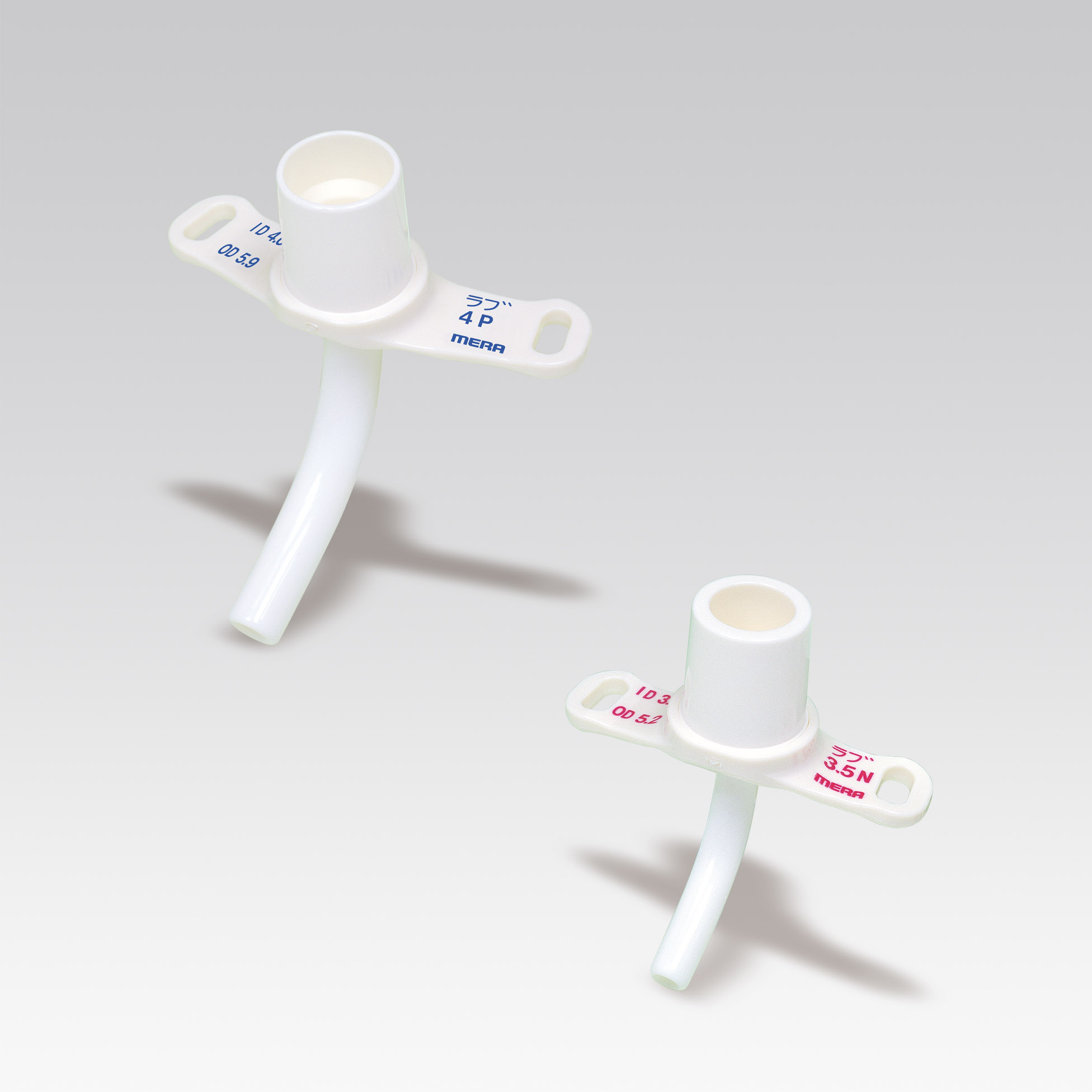 Sofit love
This is a single-tube tracheostomy tube for neonates and pediatrics.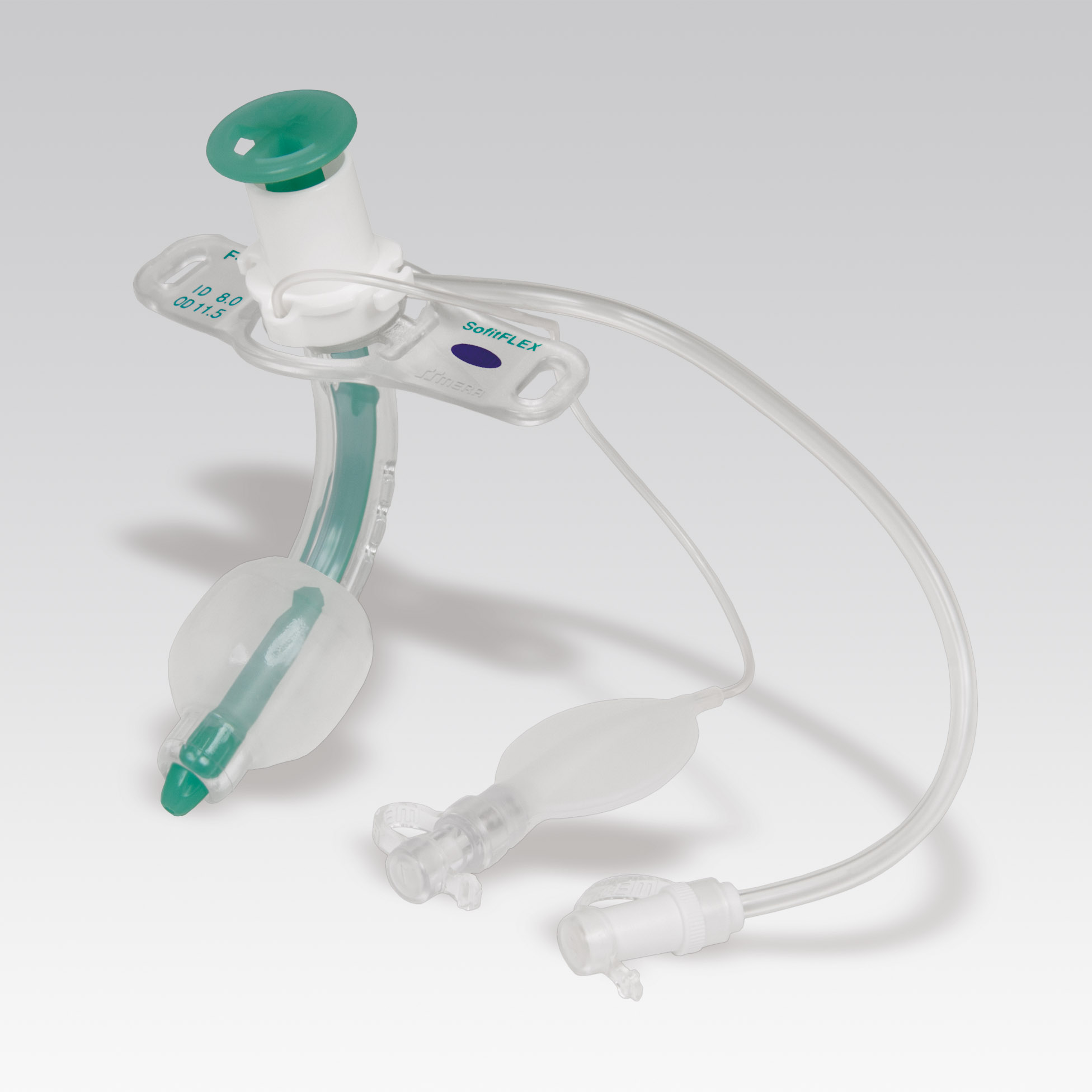 Sofit flex
A single-tube tracheostomy tube with unique features of suction mechanism at the top of the cuff.
HME (Heat and Moisture Exchanger) for Tracheostomy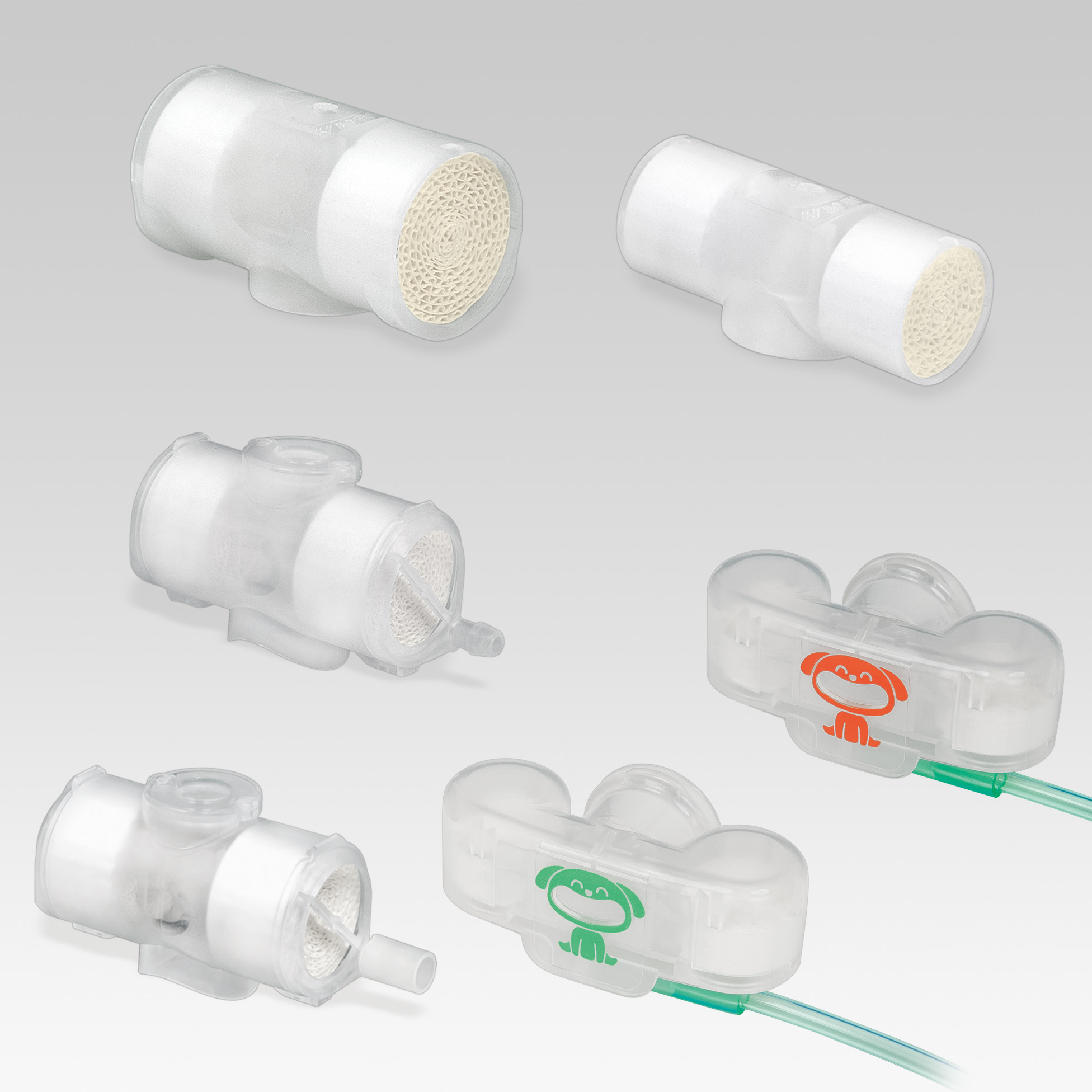 Sofit vent and Sofit vent BabyO2
These are heat and moisture exchangers for patients with tracheostomy who breathe spontaneously.
SASAE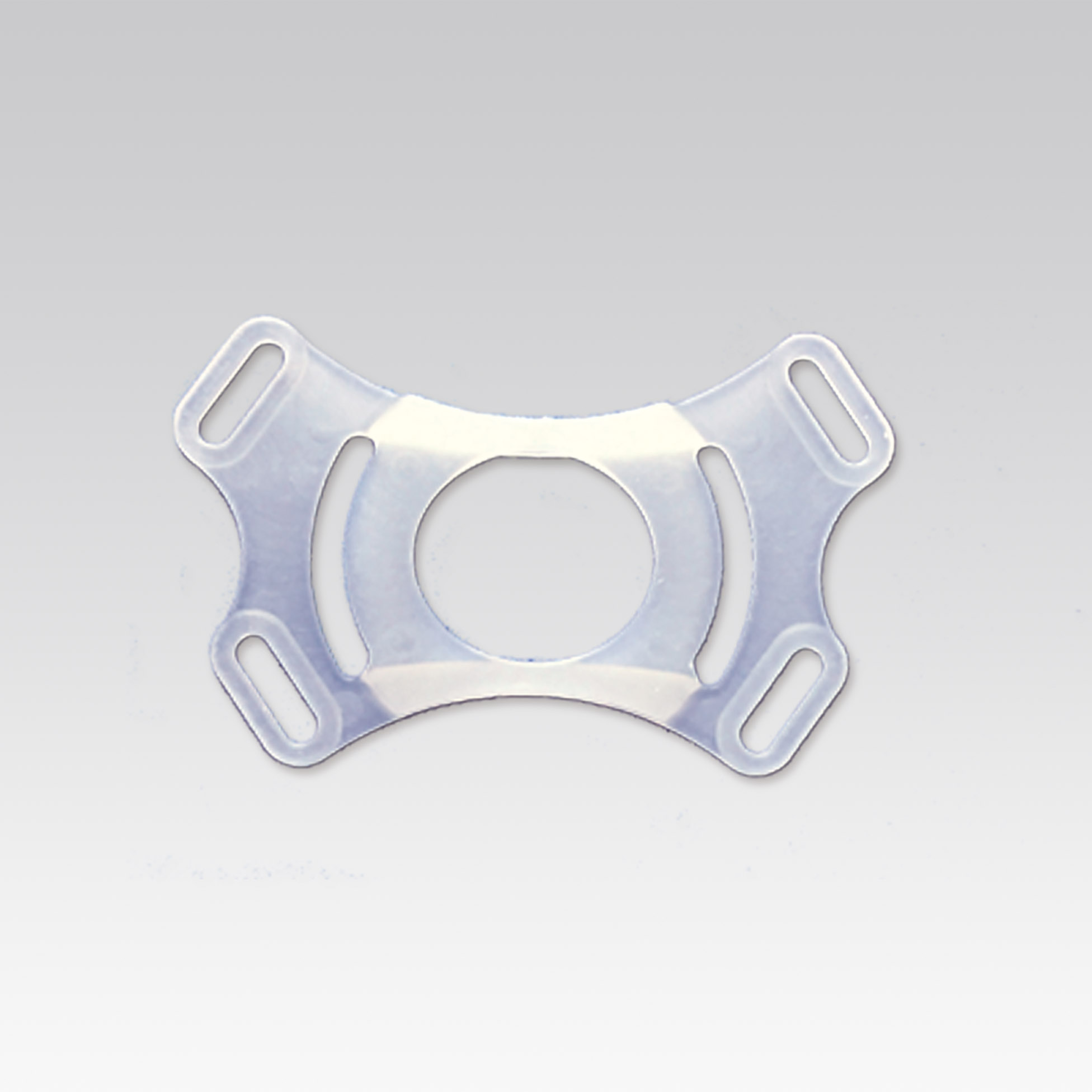 Flange fixing plate
Fix the flange of the tracheostomy tube with four points.
Clip Aid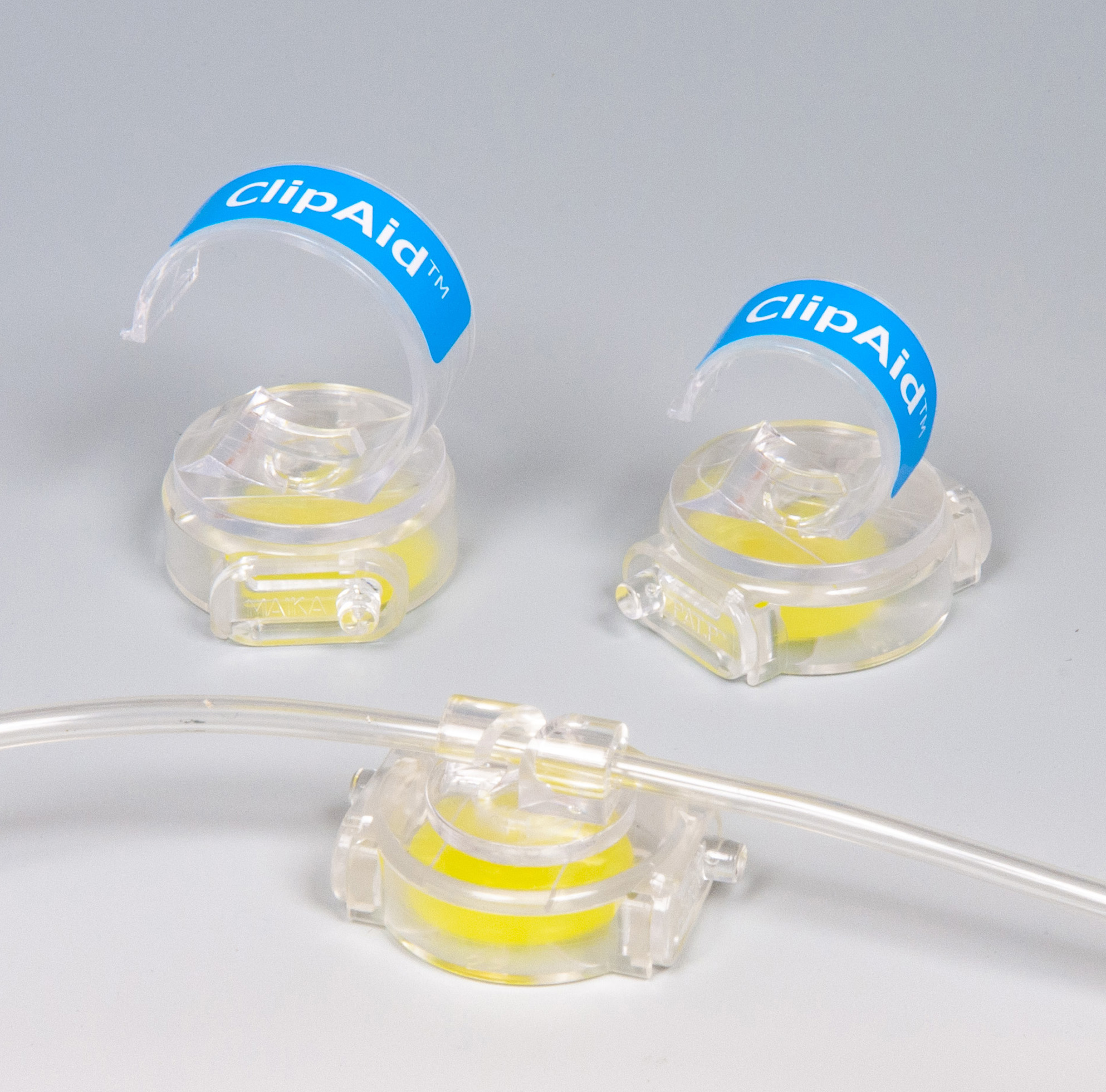 Clip Aid
Oxygen supplier tube and circuit can be clipped and held tightly without making holes into the clothing.
Cuff Manometer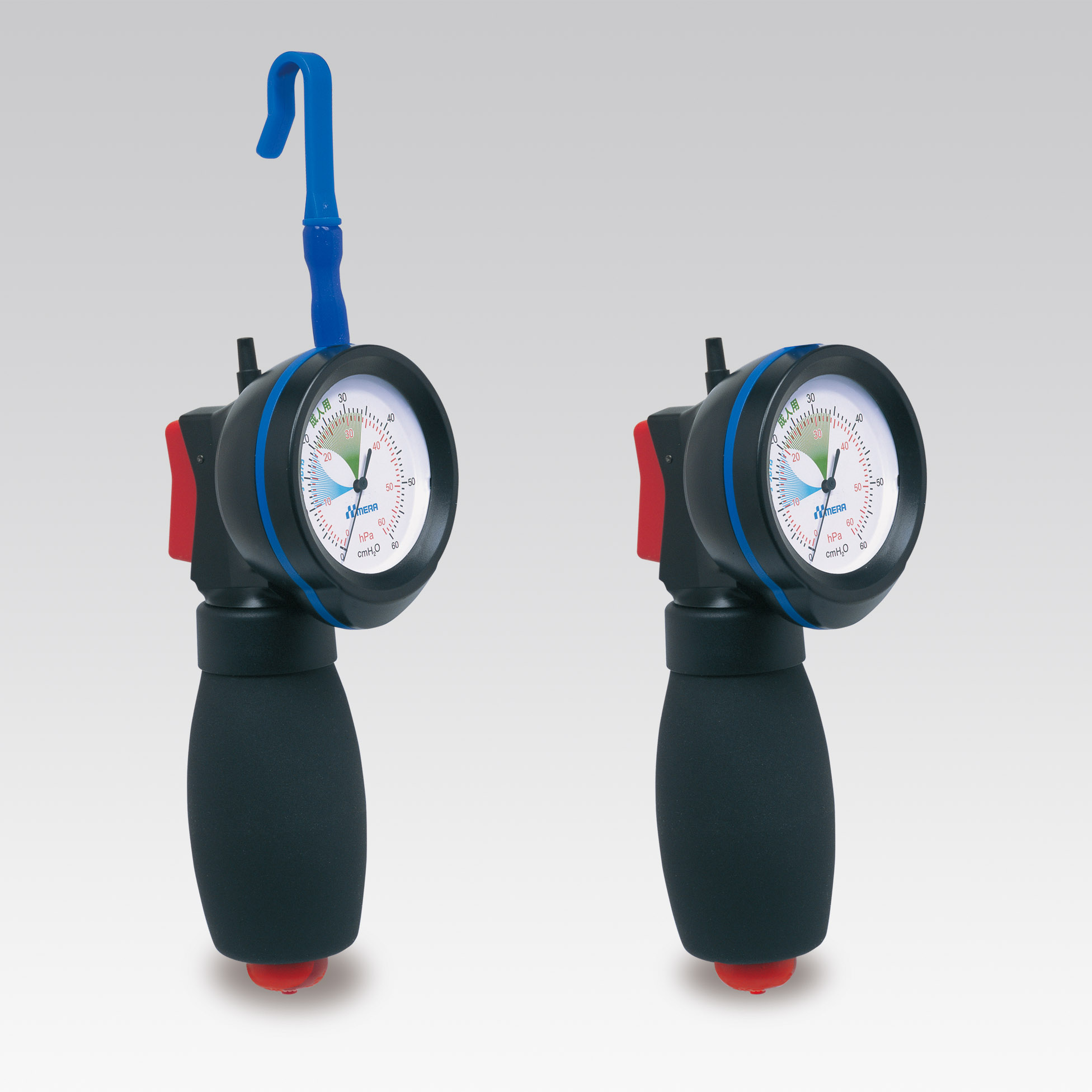 Sofit Cuff Inflator
This product can inject air into cuffs of intratracheal tubes (tracheal incision tube, tracheal tube, laryngeal mask), let users know and adjust to the adequate pressure inside the cuff.
Speech Valve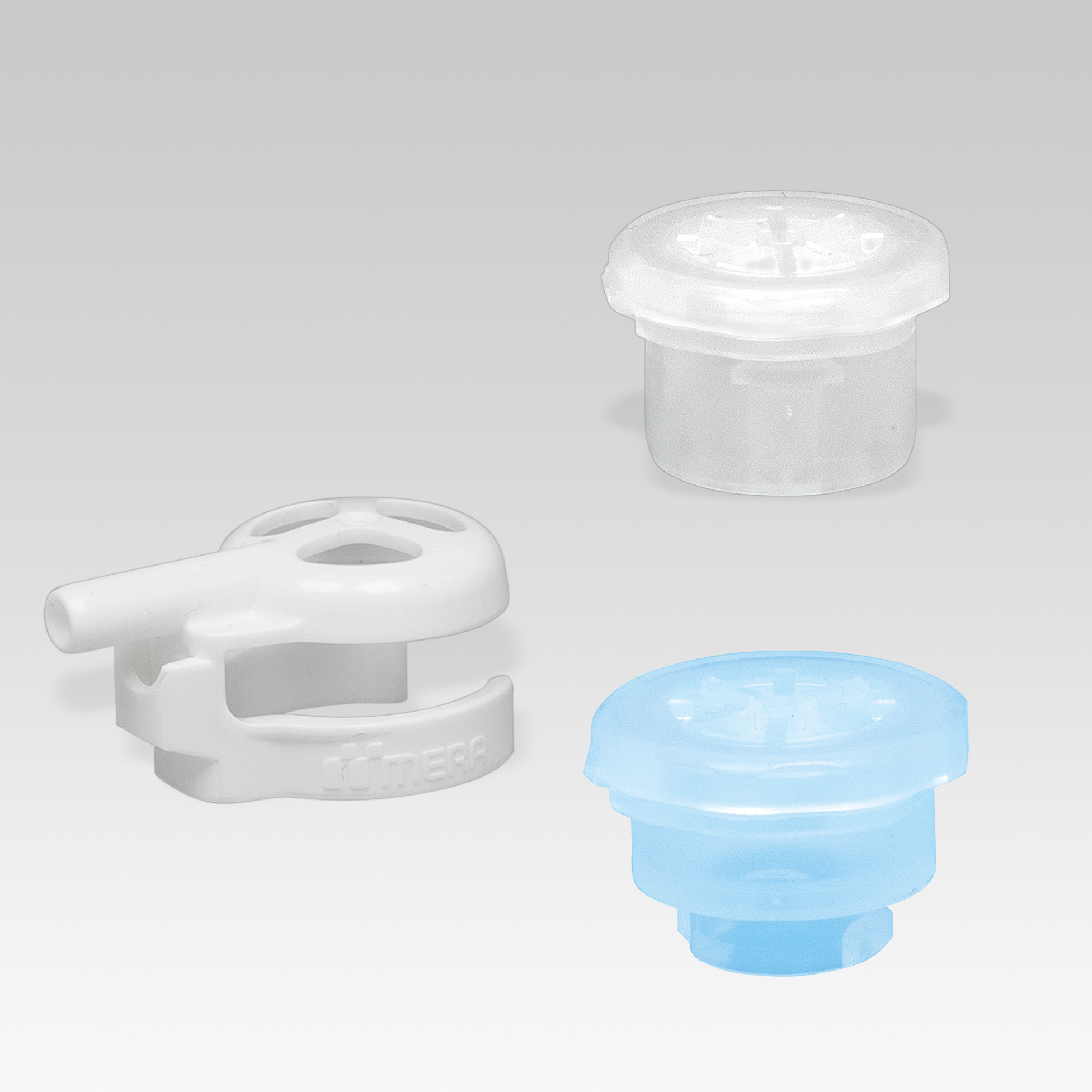 Mera Speech valve
This is a speech valve used for speaking training.
Tube Holder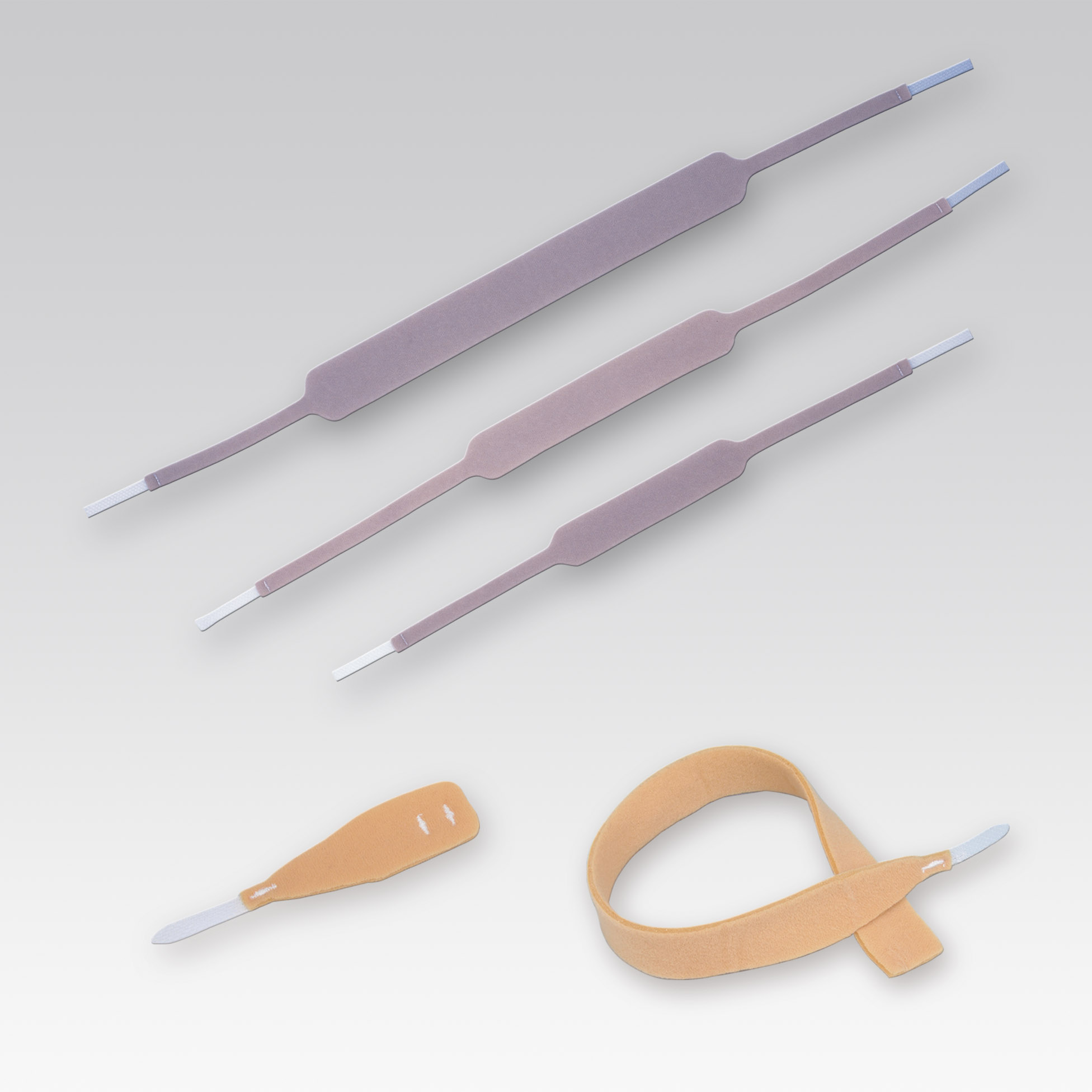 MERA Tube Holder, MERA Trach Holder F
Neck bands with soft cloth to fix tracheostomy tube.
Inner Cannula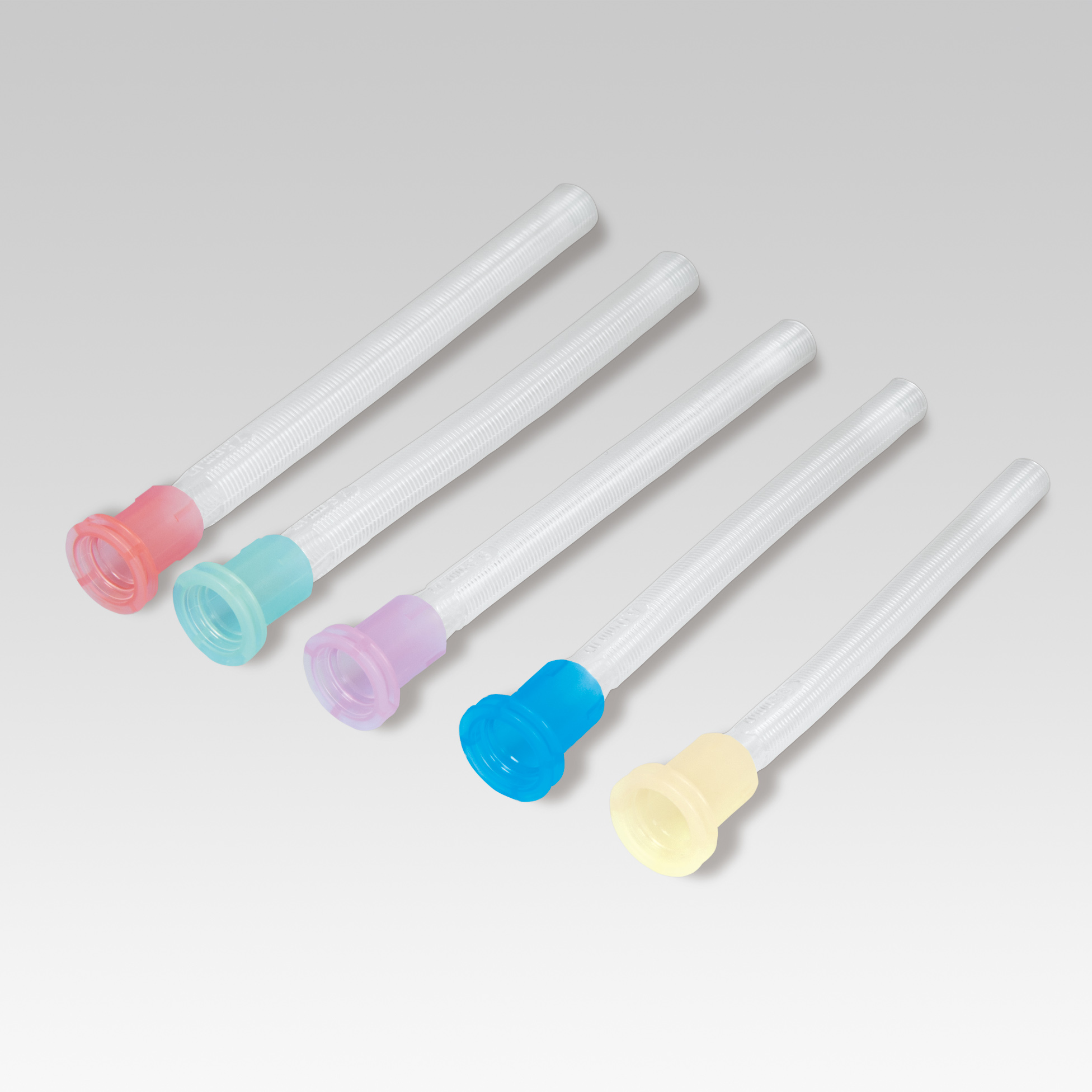 Inner Cannula, MERA Colgate Inner Cannula
Inner cannulas which can be inserted into both double tube and single tube tracheostomy tubes.