Heart-Lung Machine
Heart-Lung Machine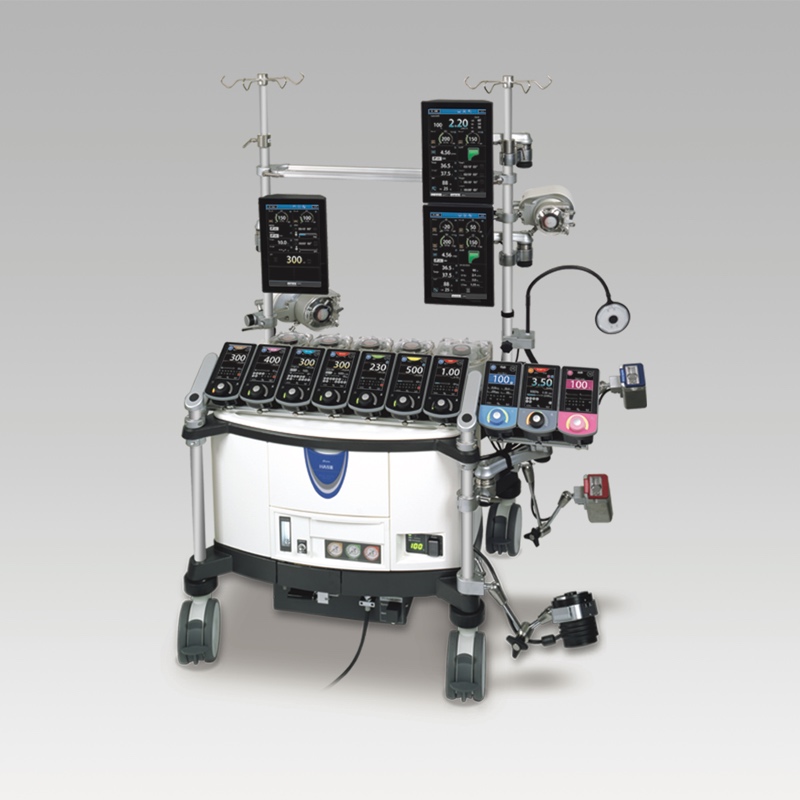 MERA Heart Lung Machine HASⅢSystem
The latest evolved model of the MERA HAS series developed based on three concepts 1. High-level system construction available with excellent specifications 2. Expansion of interlocking / control functions with MERA extracorporeal circulation system and MERA Heating and Cooling Unit 3. Further improvement in visibility, operability, and safety
Heating and Cooling Units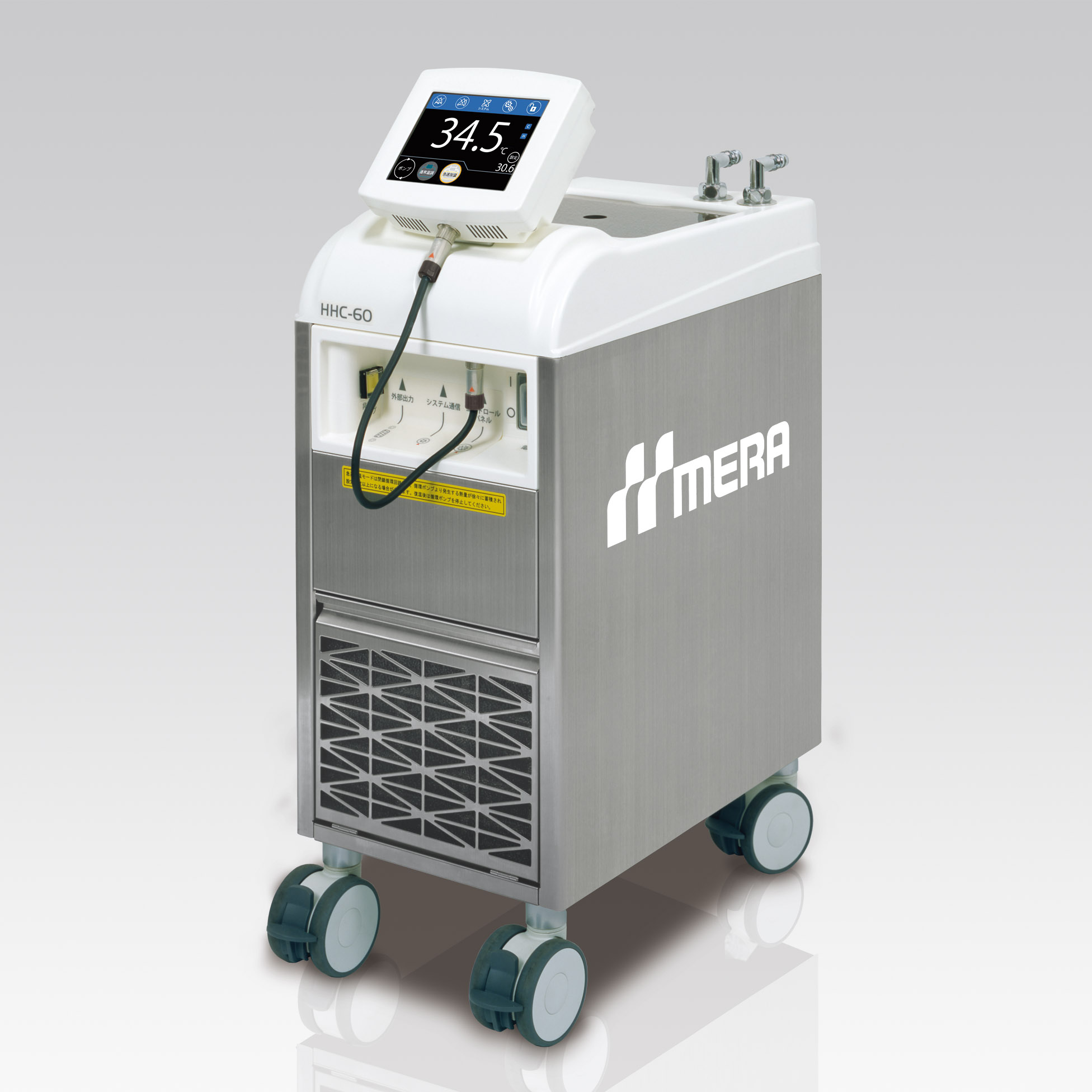 MERA Heating and Cooling Unit HHC-60
This is a compact heating and cooling unit with one water tank and user-friendly touch panel controller. It can be used to cool myocardial protective fluids and to control body temperature during extracorporeal circulation.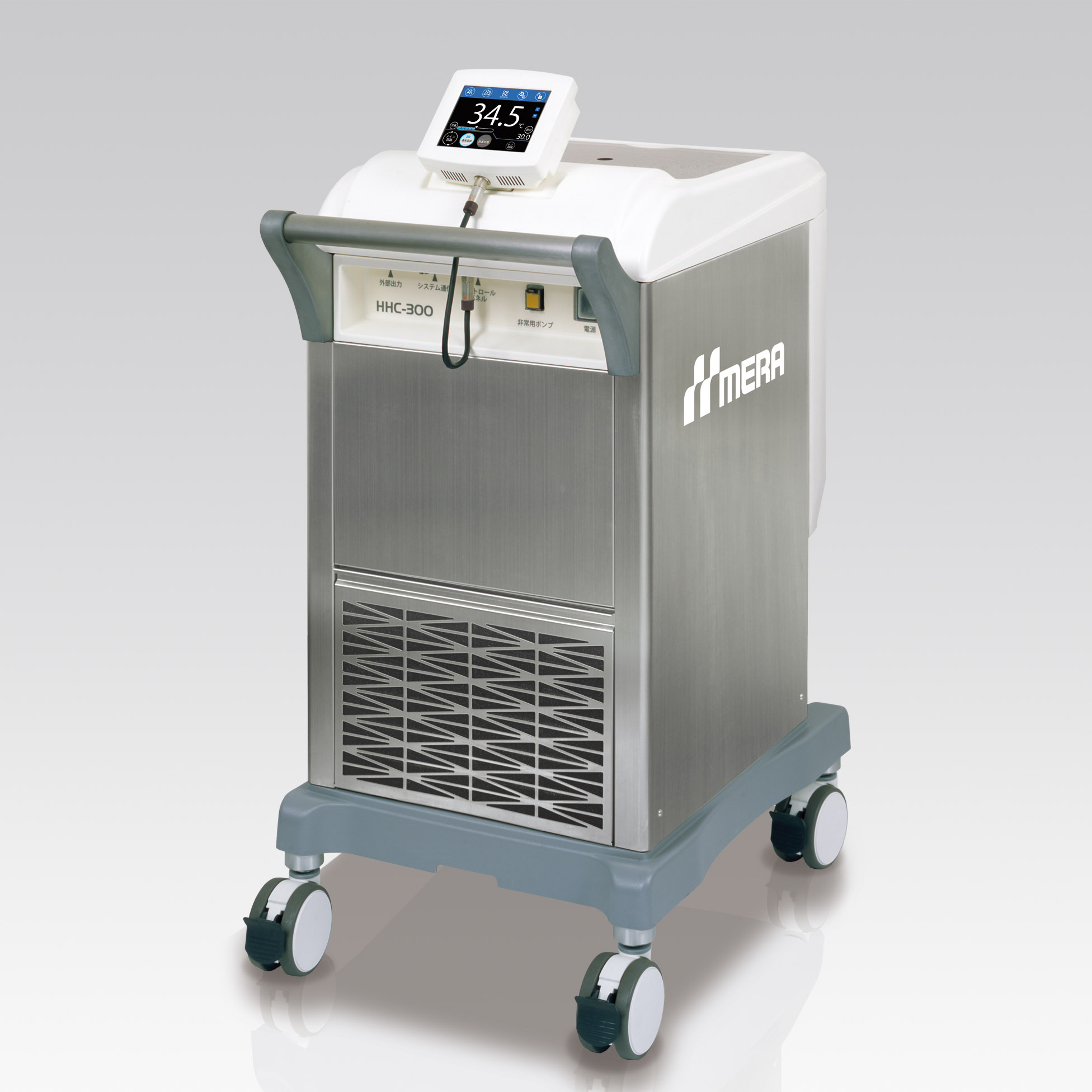 MERA Heating and Cooling Unit HHC-300
This is a heating and cooling unit with two systems in one water tank and user-friendly touch panel controller. It consume low energy and enable to be operated with a general commercial power supply (100V, 15A).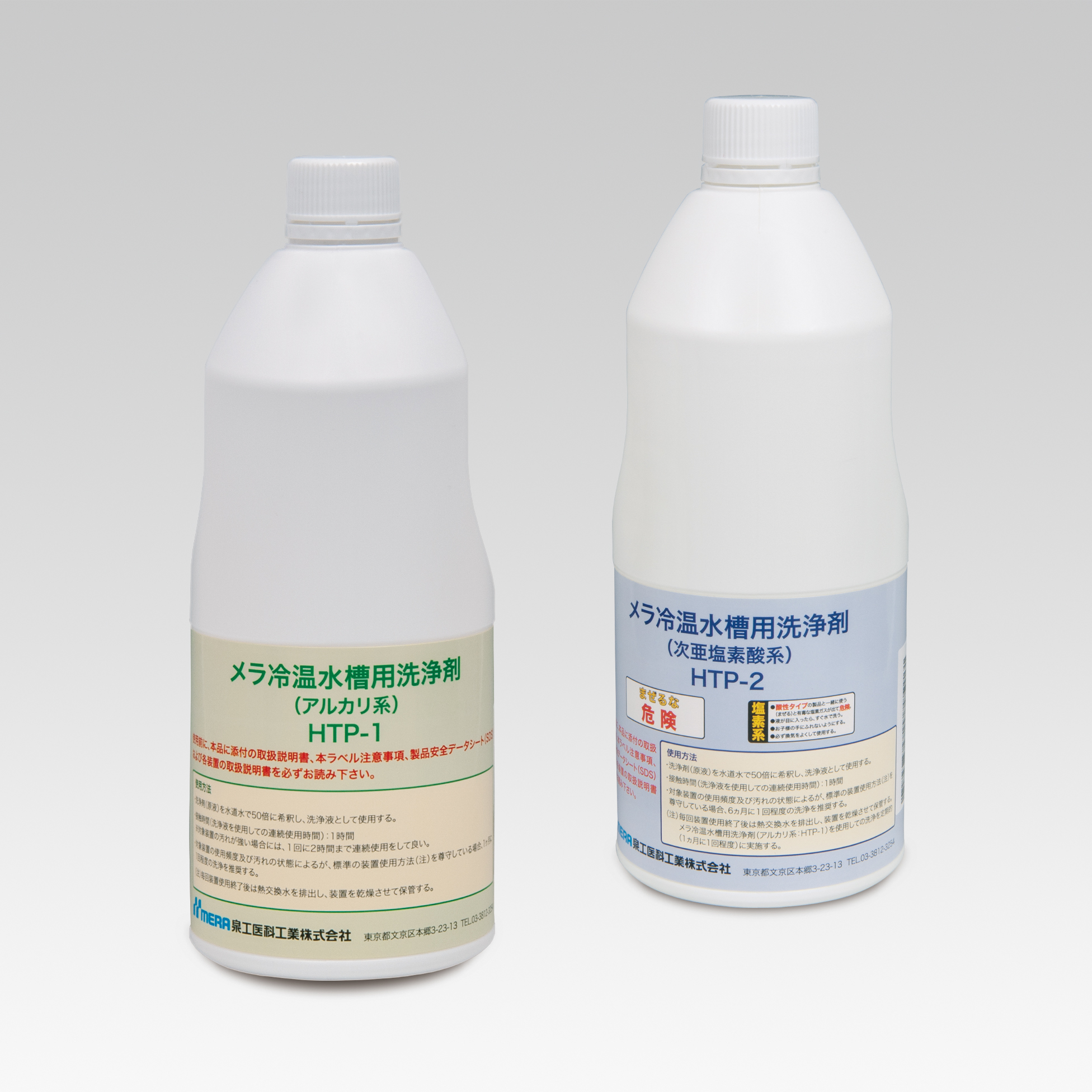 Detergent for Mera Heating and Cooling Units
Tow type, HTP-1 (Alkaline) and HTP-2 (Hypochlorous acid) is available.
Cardioplegia System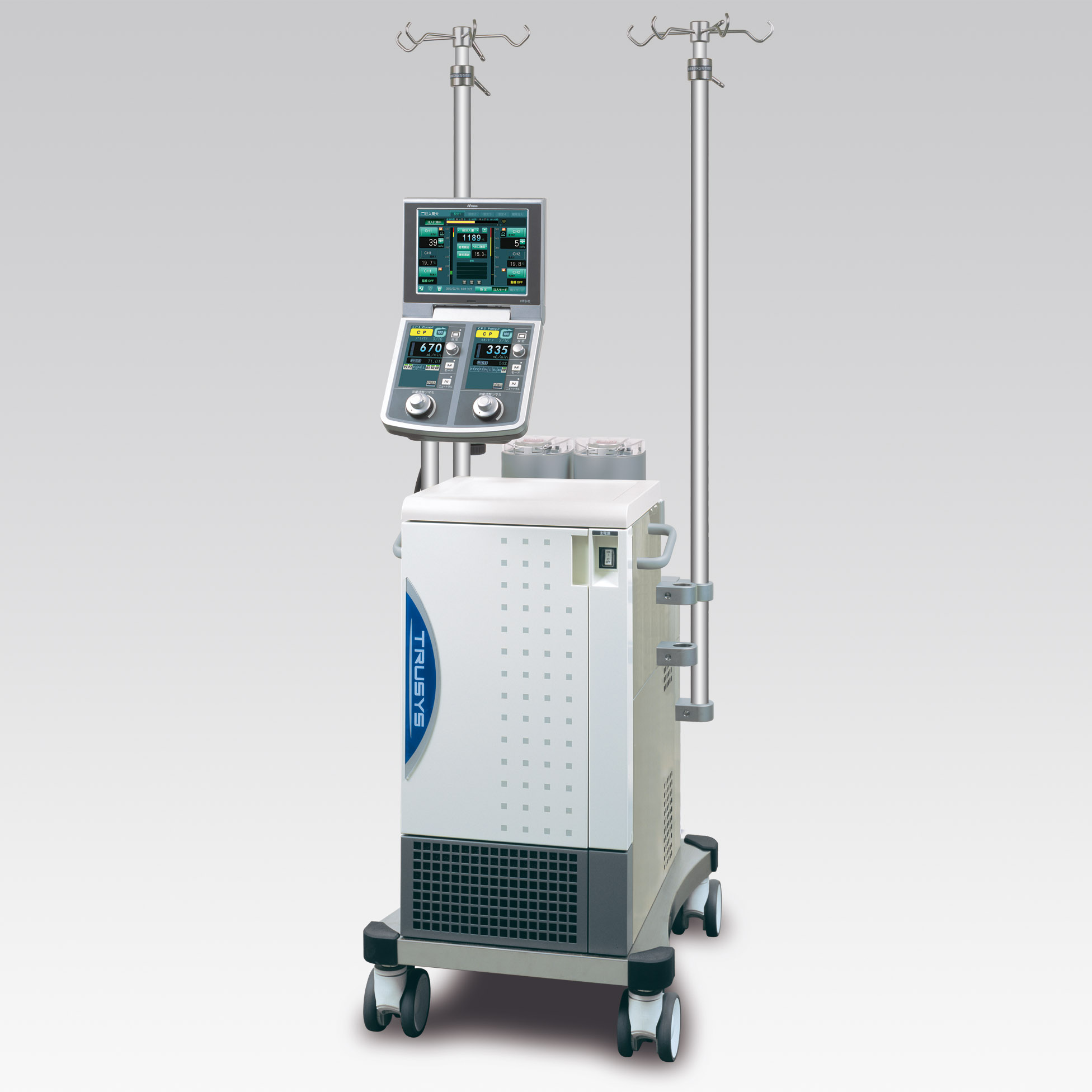 TRUSYS
System for extracorporeal circulation with an adequate safety mechanism and interlocking control. Its features include 2ch air bubble detection, high temperature warning, 2ch thermometry, automatic shutoff at set infusion volumes/times and the suppression of increased pressure.
Other Equipment Related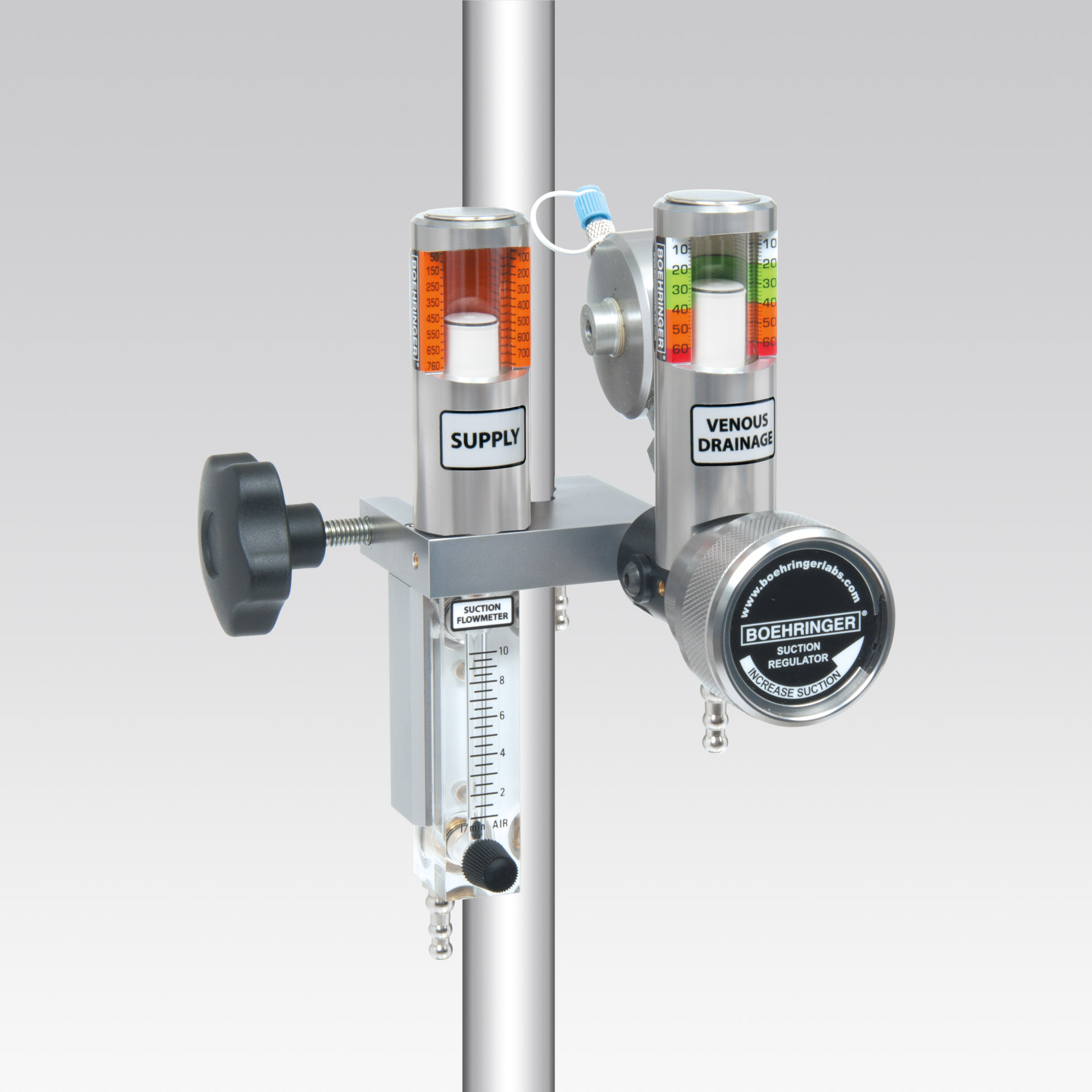 VAVD Controllers MODEL3930
This is the latest model 3930 produced by Boehringer, U.S.A., which manufactured the world's first dedicated VAVD controller in 1999. This is an easy-to-operate VAVD controller designed and manufactured with many years of their experience.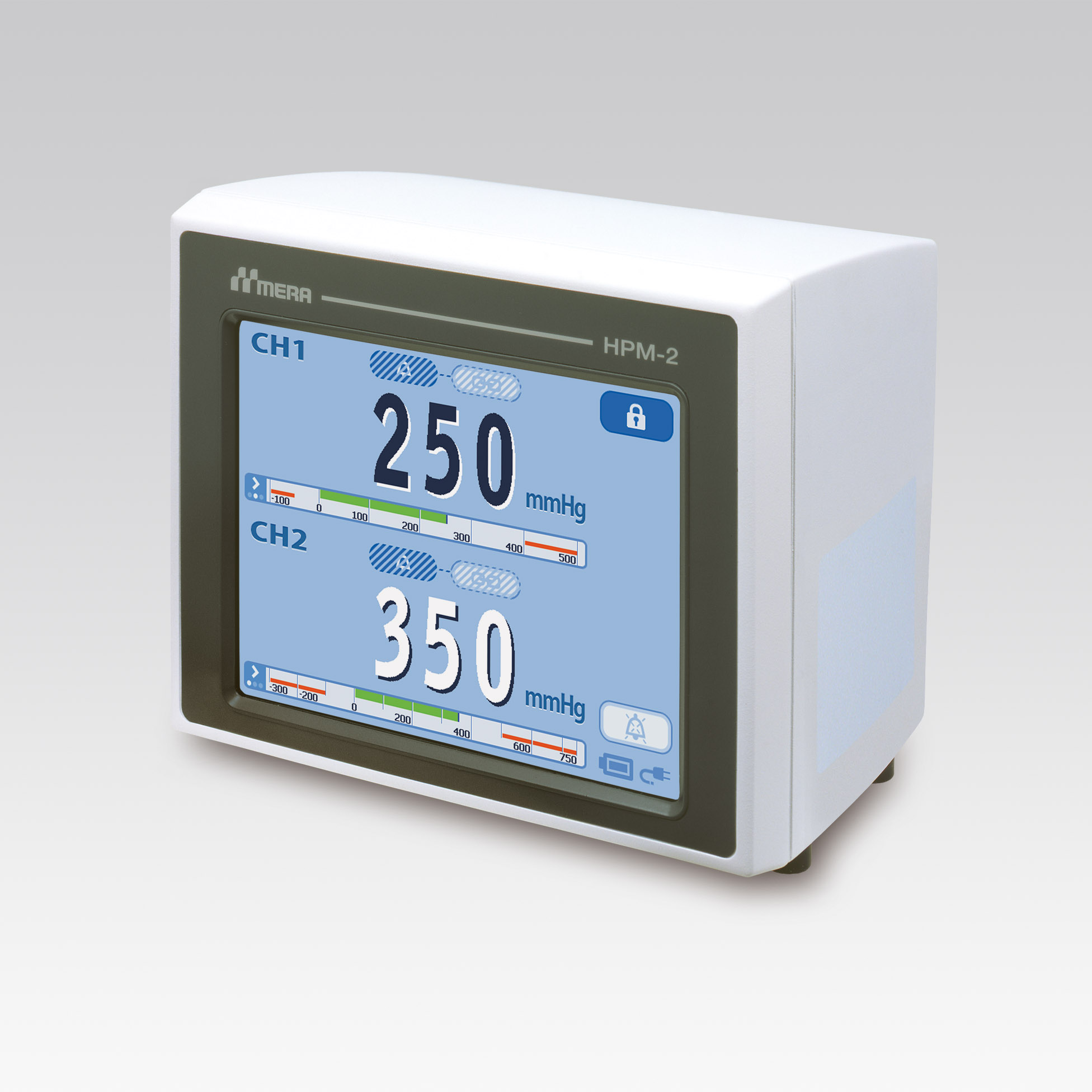 MERA Pressure Monitor HPM-2
Pressure monitoring unit for Heart-lung machine with multi-functions of measurement at double channels, indicating values of positive/negative pressure and values of pneumatic/invasive blood pressure.